Sodastream recalls 'exploding' bottles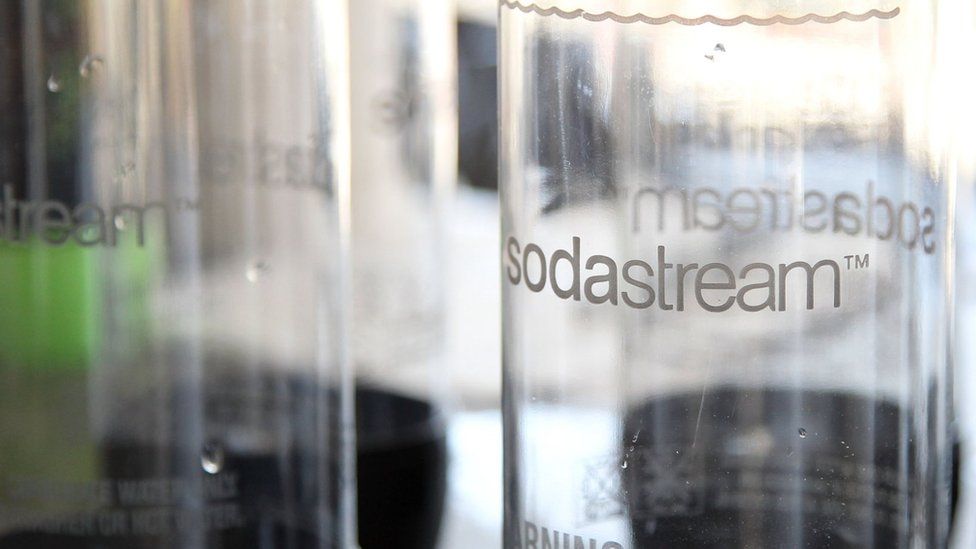 Soft drinks company Sodastream has recalled thousands of its bottles over concerns they could explode when used.
The company said it had discovered a manufacturing defect with one type of bottle that meant it could burst when pressurised.
About 59,000 bottles sold in the US and Canada were affected by the recall.
Sodastream said it had not received any reports of injuries related to the defective bottles, but had urged customers to return them for a refund.
The company sells devices that use pressurised carbon dioxide canisters and reusable plastic bottles to turn still water in to sparkling water.
The recall affected blue-tinted one-litre bottles marked dishwasher safe, with a blue plastic cap and bottom, with an expiry date of "04/2020".
The bottles were sold in shops and online between February 2016 and January 2017.
Sodastream told the BBC that the affected bottles had never been sold in the UK and it had recalled the products voluntarily.
"SodaStream is producing millions of carbonation bottles every year and is committed to providing its consumers all around the world with an outstanding record for safety and quality," it said.