MWC 2017: Wikipedia goes data-free in Iraq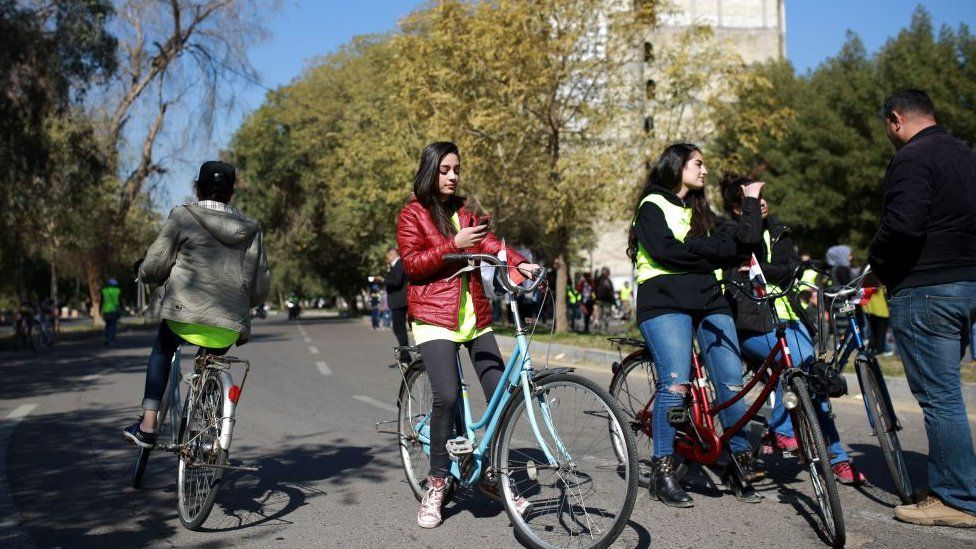 Access to Wikipedia will not incur mobile data charges to customers of the Asiacell mobile phone provider in Iraq, the organisation has announced.
It is part of the Wikipedia Zero scheme that has operated in 59 countries around the world since 2012.
The Wikimedia Foundation says it wants to "bring the sum of human knowledge" to as many people as possible.
However some argue that projects such as this go against the principles of net neutrality.
"Net neutrality is the principle that all data are treated equally in the network," said Joe McNamee, executive director of the European Digital Rights group.
"Treating data the same in the network but then making some data more economically advantageous outside the network would be considered by many to be a breach of this principle."
The free programme begins on 28 February and was revealed at Mobile World Congress in Barcelona.
Sarmad Saeed Yassen and his wife Ravan Jaafar Altaie are volunteer Wikipedia editors based in Iraq, editing in Arabic and Kurdish.
Mr Yassen is a telecoms engineer in Erbil, Iraq.
"Mobile internet is available everywhere but the price can be expensive," he told the BBC.
"Having Wikipedia free is going to be very important to people and also to companies."