Judge to Waymo: Close, but no smoking gun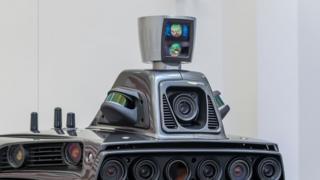 "So far you don't have a smoking gun."
Not the words Waymo's legal team wanted to hear from a judge in San Francisco on Wednesday, but hear them it did as it was scolded for not having enough evidence to prove its claims.
That case, if you've not been following, is that Uber stole trade secrets from Waymo - a company spun out of Google's self-driving division. For the full background on that, I'd suggest reading this piece, as I'm keen to focus now on the new things we learned in court.
This was the first time lawyers for both Uber and Waymo were able to square up against each other, and the question for the hearing was whether or not a preliminary injunction should be put in place immediately to prevent Uber from using or developing the disputed technology while the trial continued.
Judge William Alsup, something of a fan favourite for his ability to cut through legalese and technical jargon, pushed for a substantial part of the hearing and as much documentation as possible to be made public.
Because of this, I and other reporters were given a glimpse into what Waymo believes was a grand plot to steal its innovation.
Here's how Waymo's legal team put it:
Uber conspired with Anthony Levandowski, then at Waymo, to download trade secrets, unexpectedly resign and then set up a new company that would be bought up by Uber.
For his trouble, Mr Levandowski would personally receive $250m (£194m) worth of Uber shares.
The stolen files were then used to aid the design of Uber's own Lidar system - the bit of apparatus on the car which helps the car "see" what is around it.
Proof of this, Waymo alleged, was a piece of Lidar tech created by Uber called Spider, which Waymo said was "hidden" from them as they were investigating the claims.
More evidence put forward was a technical drawing which, when compared side-by-side with Waymo's, was (the company argued) indisputably similar.
To top things off, Uber was aware it was on iffy ground, Waymo said, because an internal email showed Uber executives discussing what they should do "in anticipation of litigation".
But when Uber responded, its lawyers said:
It did not dispute the allegation that Mr Levandowski downloaded the files. But it insisted none of them were found on any of Uber's servers and were not ever used or referenced in the development of the company's Lidar.
The shares Mr Levandowski received were awarded well after the acquisition was completed - in August 2016 - and were simply a prize for a job well done.
The Spider prototype - which Uber brought to court in bits - was so basic it didn't even work and was never close to being a real piece of kit.
The technical drawing shown by Waymo was sufficiently different from Uber's and therefore not evidence of intellectual property theft.
Amid the impassioned tit-for-tat, Judge Alsup had the following questions for Waymo:
Aside from very strong evidence that Mr Levandowski did indeed download Waymo's files, what proof is there that Uber ever used them? The foundation of the case requires Waymo to prove this.
Isn't it possible Uber had no knowledge of the files ever being acquired by Mr Levandowski? The emails shown in court contained no mention of them. So far there has been no "smoking gun" that linked Uber executives to the downloading of Waymo's files, Judge Alsup said.
And from Uber, he wanted to know:
Whether it was possible that Mr Levandowski could have brought in his personal laptop to show his new Uber colleagues the files? (Judge Alsup suggested it would be easy and hard to prevent).
The details of the purchase agreement between Uber and Otto, a self-driving truck company later acquired by Uber and founded by Mr Levandowski, which could give some clues about what was included in the deal which, while believed to be worth $680m, has never been confirmed publicly.
There is someone missing in all this, of course.
Waymo has not been able to search Mr Levandowski's personal laptop - or even question him about it - as he is invoking his Fifth Amendment rights, the part of US law that means people can not be forced to incriminate themselves.
So now the next steps are:
Judge Alsup could decide in favour of Waymo's request for a preliminary injunction, one that would prevent Uber from working on or testing any of the disputed technology. It is not clear how damaging that would be, as Uber's argument is that none of Waymo's patents are being infringed with the testing vehicles out on the road. Regardless, it would mean Waymo strikes the first significant blow.
Or the judge could deny the request - a boost to Uber.
Or maybe something in-between. Uber has already moved Mr Levandowski to a position at the company that does not involve working on Lidar and said it accepted a preliminary injunction that prevented Mr Levandowski from being part of its development. Waymo said that did not go far enough. The judge might think it is sufficient.
Long term, the trial - which will be before a jury - should take place in October this year. However, Uber is pushing for arbitration, which would mean the matter is settled privately, without a jury. The judge still considered that a viable option, he said on Wednesday.
Finally, we might see Travis Kalanick, Uber's chief executive, take the stand.
"No-one is hiding at Uber," the company said.
__________
Follow Dave Lee on Twitter @DaveLeeBBC
You can reach Dave securely through encrypted messaging app Signal on: +1 (628) 400-7370