Russian-bought Facebook ads 'seen by 10 million in US'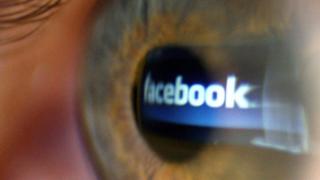 An estimated 10 million people in the US saw Facebook adverts bought in Russia before and after the US presidential election.
The company published the numbers in a blog post as it turned over 3,000 Russian-bought ads to federal investigators on Monday.
It said most ads focused on "divisive social and political messages" on issues like immigration and gun rights.
Russia has denied trying to influence the election.
Elliot Schrage, vice-president of policy and communications at Facebook, said the company is "continuing to refine our techniques for identifying the kinds of ads in question".
In an earlier post on the company's blog on Monday, Facebook's vice president of global public policy Joel Kaplan announced that it would also be adding 1,000 people to its global ads review team.
The ads violated Facebook's policies because they came from inauthentic accounts. Facebook said that many did not violate its content policies.
The tech giant used modelling to estimate the number of users who had seen the Russian-bought ads, which it said appear to have come from a Russian entity called the Internet Research Agency.
It said that 44% of the ads surfaced before the US election.