iPhone users fume over letter 'i' bug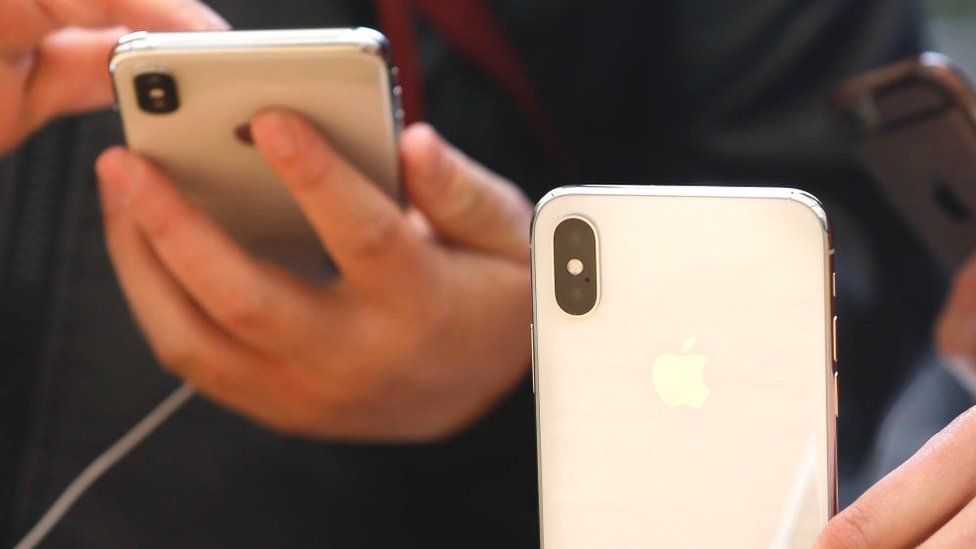 Some iPhone users have been left frustrated after an update to the iOS operating system started inexplicably auto-correcting the letter "i" to a capital "a" and a question mark.
The affected version of iOS, 11.1, is available on iPhones and iPads.
"I have a $1,150 [£877] telephone that can't read the letter 'i'," wrote Mike Murphy, a technology reporter for news website Quartz, on Twitter.
The fix involves editing the keyboard settings in iOS so that the right character, either an upper or lower case "i", is used.
Apple has said the issue will be fixed in a future software update.
Not all iOS 11.1 users have been affected, though there are plenty of comments online from those who say they have experienced the problem.
"This is super-annoying," wrote one.
The BBC has contacted Apple for comment.