Unilad Facebook account blocked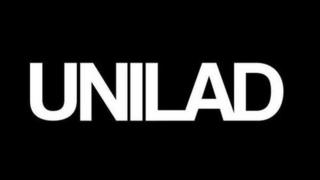 Facebook appears to have blocked an account for the hugely popular viral news website Unilad.
The account which has 34 million followers and posts viral videos and news stories, appears to be inaccessible with any attempt to load the site's Facebook page generating an error message.
It is unclear why the account has been down since Friday morning although a second Unilad account has since been created, but in stark contrast to the deleted page, has a mere 18 followers so far.
Twenty-two-year-old Twitter user Anthony Lee from Surrey suggested in a tweet the account is down because of a complaint he made regarding posts related to the death of a US rapper Lil Peep earlier this week.
"I reported a post about the rapper Lil Peep, after he passed away, due to vulgar comments," he told the BBC.
"I received a message from Facebook at 04.05 GMT saying Unilad's account has been deleted due to violating community standards.
"The comments on the post were disgusting, although I do not think Unilad were to blame, more the Facebook users."
The BBC have contacted Facebook for comment.
Unilad, which has offices in London and Manchester, was founded in 2010. In 2012, it was shut down but relaunched in 2014 under new owners Liam Harrington and Sam Bentley.
It was named as one of Facebook's most popular pages last year, news that was shared by Sam Bentley in a Linkedin post: "We got over 25 billion video views and nearly 1 billion people liked, commented or shared our content," he posted.
But the account has also generated criticism by some social media users questioning the authenticity of some of its content.
In October 2016, 17 million people viewed a "live" feed from the International Space Station on Unilad's Facebook page, but the material appeared to be old footage.
But with 34 million followers, the site had built up a huge following keen to see viral content regardless of its origins.
Update: Since publication, Unilad's account is active again on Facebook. A joint statement from Unilad and Facebook says: "The Unilad Facebook channel encountered some temporary downtime due to a minor internal issue that has now been fixed.
"Facebook and Unilad have taken all necessary steps to ensure this will not happen again.
"We've always been great partners and look forward to continuing to produce great content, engaging audiences around the world."
By Rozina Sini, BBC UGC and Social Media Team