Tech Tent: fakery, Face ID and Tesla

---
As more evidence emerges of how Russian bots and trolls have tried to interfere in elections around the world, Tech Tent looks at the techniques used to spread misinformation - and the lucrative industry behind them.
We hear about Tesla's plan to disrupt another sector of the automobile industry - and we ask whether attempts to bypass the facial recognition system on the new iPhone miss the real point about smartphone security.
The Fakery Industry
It was the week that Russia's use of social media to meddle in foreign elections came under the spotlight.
Prime Minister Theresa May accused Russia of a sustained campaign of cyber espionage and a UK security chief said attacks on the country's energy, media and telecommunications sectors had been detected over the past year.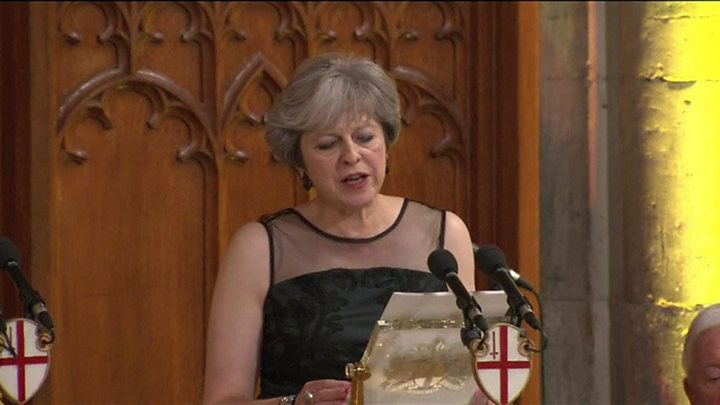 A report from the cybersecurity firm Digital Shadows looked behind the headlines at the thriving industry offering tools to spread misinformation, usually for financial rather than political ends.
They identify what you might call "fake news as a service", sites often on the so-called dark web where you can mobilise an army of bots to amplify a message across social media.
One example is a site called The Insider.
It quite brazenly offers a "pump and dump" service, designed to boost the value of various crypto-currencies with fake news so that investors can get in and out before the bubble bursts.
Other sites, many of them apparently based in Russia, claim they can use bots to amplify a message over hundreds of thousands of web forums, blogs and bulletin boards.
There is even a service which promises to post fake Amazon reviews, with prices ranging from $5 (£4) for an unverified review to a $500 monthly retainer.
"You get a place to publish the content, something that looks like a convincing website, a means of getting it out into the world and then the amplification effect to distribute it to as many people as you can," said James Chappell from Digital Shadows.
One popular venue for that amplification is Twitter, which is having to work ever harder to spot the bots and prevent them from distorting its trending topics feature.
"There's a war between the guys at Twitter trying to reduce this stuff and services that are available to purchase and that are trying to get around the protections that Twitter is putting in place," said Mr Chappell.
Tesla's Truck - and another thing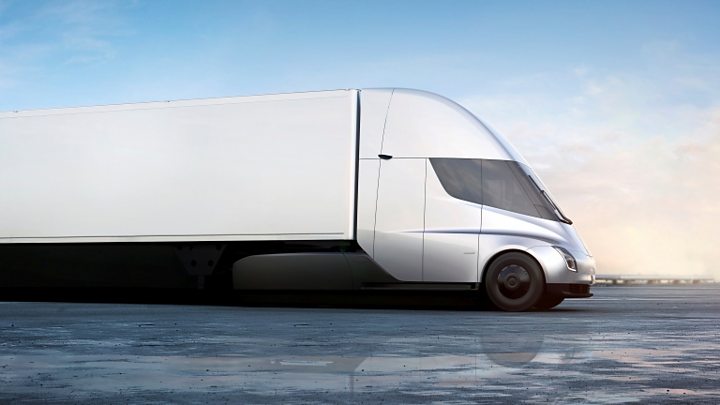 He is the man best placed to assume the mantle of Steve Jobs as the technology industry's visionary and showman. And on Thursday evening Elon Musk did not disappoint.
Unveiling the Tesla Semi truck, his latest assault on what he sees as a complacent motor industry, he raved about its acceleration and its 500 mile battery range to a chorus of oohs and aaahs from his adoring fans.
And then, like Jobs, he had one more thing. The Tesla Roadster apparently the fastest production car ever built, brought the crowd to a whole new level of excitement.
But Musk has one more thing in common with Apple's founder - his reality distortion field.
The hundreds of thousands of customers who ordered the Model 3 may not be impressed that Tesla is embarking on new ventures when the company is struggling to deliver their cars on schedule.
Then there are the investors who have watched Tesla burn through billions of dollars in a mission to transform the way we move around the planet.
You might think they would be increasingly nervous as Elon Musk embarks on new ways of spending their money. But it seems they are still believers - shares in Tesla edged higher after the launch.
Face ID Fooled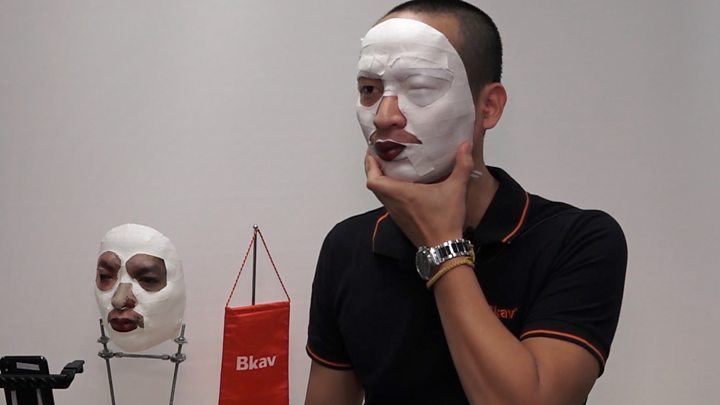 This week a Vietnamese company claimed it had beaten the iPhone X facial recognition system.
Mind you, it took Bkav days to build a mask to imitate a user's face and fool the Face ID system, and the user had to be present to cooperate by unlocking the phone each time the mask failed.
It is hard to see this as a convincing scenario that should worry users of the new phone.
James Lyne, head of security research at Sophos, told us that we should see biometric methods like Face ID as being more about convenience than security - a well-constructed password will always be a better defence.
He also said we need to be far more concerned about more familiar threats such as malicious applications or phishing.
But in a refreshing burst of honesty, he admitted that his industry may have overhyped the danger of hackers moving on from attacking PCs to taking on mobile phone defences.
"The threat on mobile phones has never really taken off to the same degree as PCs despite much forecasting from us security researchers," he said.
Still, he pointed out that there are thousands of malicious Android applications waiting to catch the unwary, and with phishing links now arriving via text, this is not the time to let your defences down.