Broadband firms must ditch 'misleading' speed ads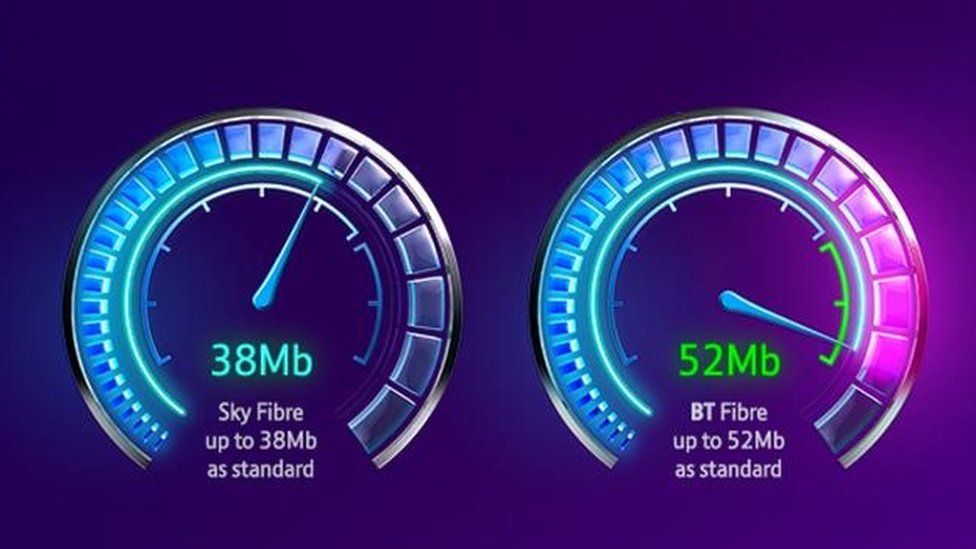 Broadband firms will no longer be able to advertise their fast net services based on the speeds just a few customers get, from May next year.
Currently ISPs are allowed to use headline speeds that only 10% of customers will actually receive.
In future, adverts must be based on what is available to at least half of customers at peak times.
It follows research that suggested broadband advertising can be misleading for consumers.
The Advertising Standards Authority (ASA) looked into consumers' understanding of broadband speed claims and found that many were confused by headline speeds that they would never actually get in their own homes.
The concerns were passed on to the Committees of Advertising Practice (Cap) which consulted with ISPs, consumer groups and Ofcom to find a better way to advertise fast net services.
Most argued that the fairest and clearest way would be to use the average speeds achieved at peak time by 50% of customers.
As well as insisting ISPs use "average" instead of "up to" speeds, Cap also urged ISPs to promote speed-checking facilities in their adverts so that users could test out the speeds they were likely to get from any given service.
Director of the Committees of Advertising Practice, Shahriar Coupal, said: "There are a lot of factors that affect the broadband speed a customer is going to get in their own home; from technology to geography, to how a household uses broadband.
"Our new standards will give consumers a better understanding of the broadband speeds offered by different providers when deciding to switch providers."
The UK's minister for digital Matt Hancock welcomed the change, describing it as a "victory for consumers".
"I'm delighted to see that Cap is finally changing the way broadband speeds are advertised. Headline 'up to' speeds that only need to be available to 10% of consumers are incredibly misleading - customers need clear, concise and accurate information in order to make an informed choice."
The ASA also considered whether the use of "fibre" in broadband advertising was misleading for ISPs that only use fibre to the road-side phone cabinet, relying on a copper connection for the so-called last mile to a consumer's home.
It found that most people saw the use of fibre as a "shorthand buzzword" to describe fast broadband and concluded that it was not misleading for ISPs the use the term.
Alex Neill from consumer group Which? said millions of households were currently experiencing broadband speeds that do not meet expectations.
She said: "It is good to see people may finally see the speeds they could achieve before they sign up to a deal."
Andrew Ferguson, editor of broadband news website ThinkBroadband said packages previously advertised as up to 38Mbps (megabits per second) will drop to speeds of between 24 and 30Mbps.
Services currently marketed at up to 76Mbps are likely to be in the 45 to 55Mbps region, he added, while those advertised as up to 17Mbps could fall as low as 6Mbps under the new rules.
"People shouldn't expect adverts to change overnight, as most changes are likely to emerge in April just ahead of the deadline," he told the BBC.
"However, consumers may start to see a much wider variety of speeds in adverts, and with the addition of the peak time period (defined as 8pm to 10pm) there is likely to be more variation between providers.
"As a result, some providers may elect to refuse service to customers likely to get speeds at the slower end of the scale, which restricts provider choice. Others may not sell the advertised service but instead push customers to a technically identical service marketed under a different name."