Steam stops accepting payments in bitcoins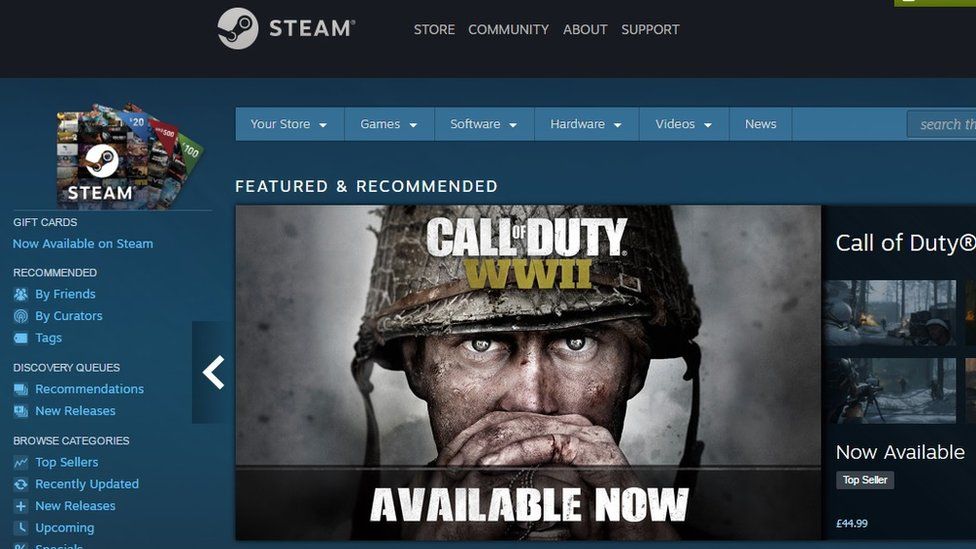 Online game service Steam has stopped accepting payments made with the Bitcoin virtual currency.
It said that fees to process Bitcoin payments had "skyrocketed" in 2017, making the virtual currency much less attractive as an option.
It said it may re-evaluate Bitcoin as a payment possibility in the future.
In its statement, Valve said although Bitcoin had always been volatile, the rapid changes in value it had seen during the past few months had been "extreme".
Steam started accepting payments in bitcoins in April this year.
At that time, each Bitcoin was worth about $450 (£335). Now, each coin is worth about $14,800.
The moment-by-moment shifts in value were a problem, Valve said, because of the narrow window customers had to complete a purchase using bitcoins.
If a Bitcoin-based transaction was prolonged, the value of the coins being transferred could change "significantly", it said.
In these cases, customers had to transfer more bitcoins to make the payment, or get a refund. And either option would result in the customer paying more exchange fees, currently about $20.
Some customers adding bitcoins had even been caught out a second time as the value changed again.
"This year, we've seen increasing number of customers get into this state," Valve said.
Bitcoin continued to rise in value this week and looks set to break the $15,000 barrier soon.
Valve's decision comes as crypto-cash mining market NiceHash reported a "security breach" had meant hackers had accessed its Bitcoin wallet, which had contained about $60m in bitcoins.