Drone hit newly erected crane during Kent site survey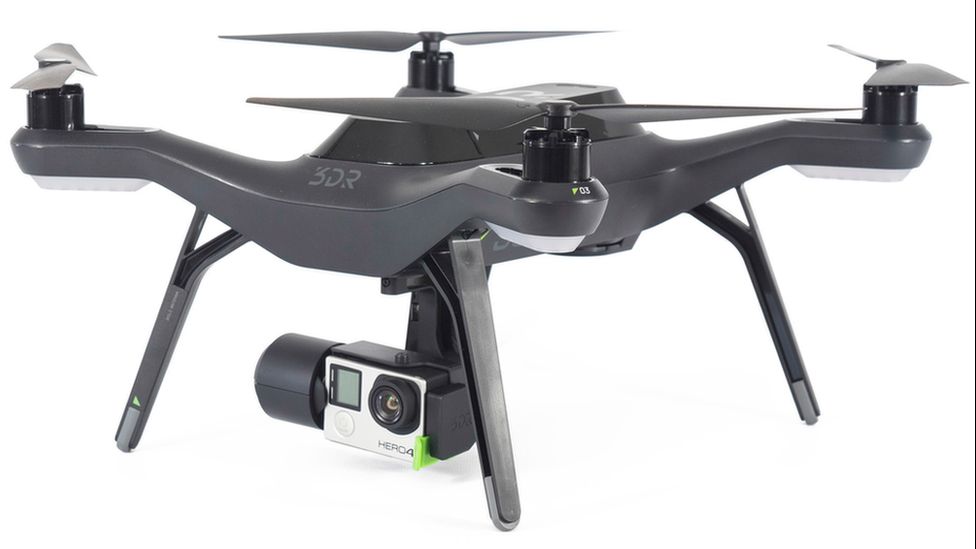 A pilot has flown a drone into a crane, according to an air-accident report.
The pilot had planned the drone flight in Kent with four reference points, all at 400ft above ground level - higher than three existing cranes on the site.
But another crane was erected after his site safety visit, and on take-off the drone crashed into the jib of the new structure, damaging the unmanned craft.
The crash, in June last year, is listed in the Air Accidents Investigation Branch (AAIB) update this month.
In a summary of the crash the AAIB stated: "The unmanned aircraft struck a crane during an autonomous flight to survey a construction site. The pilot, who had previously flown the pre-programmed mission at the site, had not taken into account the addition of a new crane."
The 3DR Solo is an unmanned aircraft (UA) with a maximum take-off weight of 1.8 kg.
With its flight controller it forms an unmanned aircraft system (UAS) and was being flown to document a construction site at Kemsley Mill, near Sittingbourne, using a Go Pro Hero 4 camera mounted on a gimbal below the aircraft.
The AAIB report said that after hitting the crane, the drone "fell to the ground and was damaged, but there was no damage to the construction site".
It added: "The crane had not been at the site during the previous flight, and from where the pilot was situated in the car park it was difficult for him or his observer to tell that it was about to strike the crane because of a lack of perspective."
In his comments, the pilot said that in future he would plan such flights to ascend vertically to 400ft shortly after take-off, in a safe corridor, and would avoid cranes.