Apple and Google buses under fire in Silicon Valley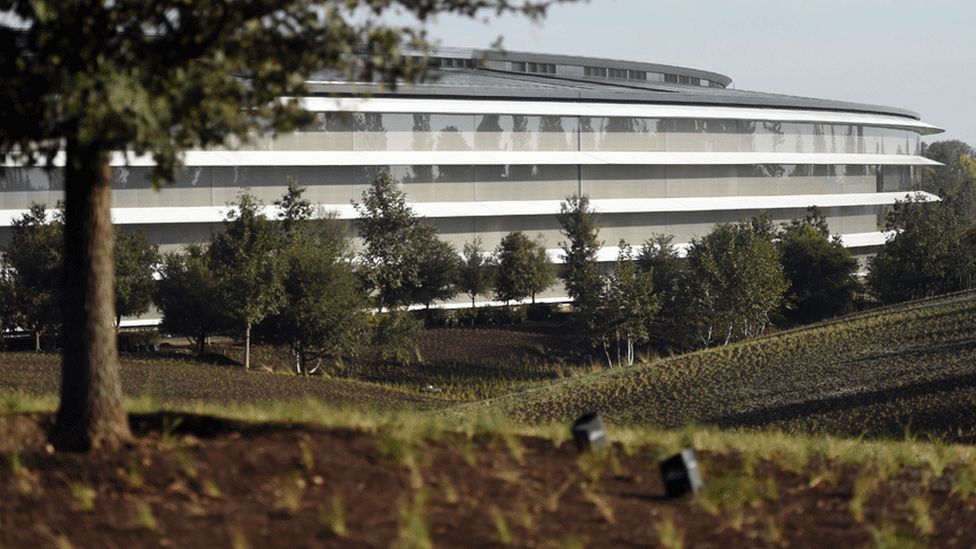 Buses used to transport Apple employees to their offices have been attacked, with windows smashed, possibly by people using pellet guns.
There have been several such attacks on the morning and evening commutes to and from Apple headquarters in the Californian city of Cupertino.
Some news outlets report that the firm has sent an email to employees, saying buses are now being rerouted.
Local news website SFGate reported that a Google bus had also been targeted.
There have been no reported injuries and there is no suggestion that the perpetrator is targeting a particular company.
The attacks could be linked to previous ill-feeling about how the tech sector is causing a gentrification of San Francisco and the surrounding area.
In 2013, a bus carrying Google employees had its windows smashed, followed by protests over how the the well-paid tech sector had pushed up house prices in the city.
The current attacks all took place on Highway 280 with reports suggesting Apple is now diverting its buses from that road, adding 30 to 45 minutes to the commute.
California Highway Patrol confirmed that the incidents took place. "We're not certain what caused the damage at this time, but we're not ruling anything out," CHP officer Art Montiel told NBC News.
"It could have been a pellet gun, but what we do know is it was not a high-powered rifle or anything like that," he added.