Amazon's Twitch triumphs over bot-sellers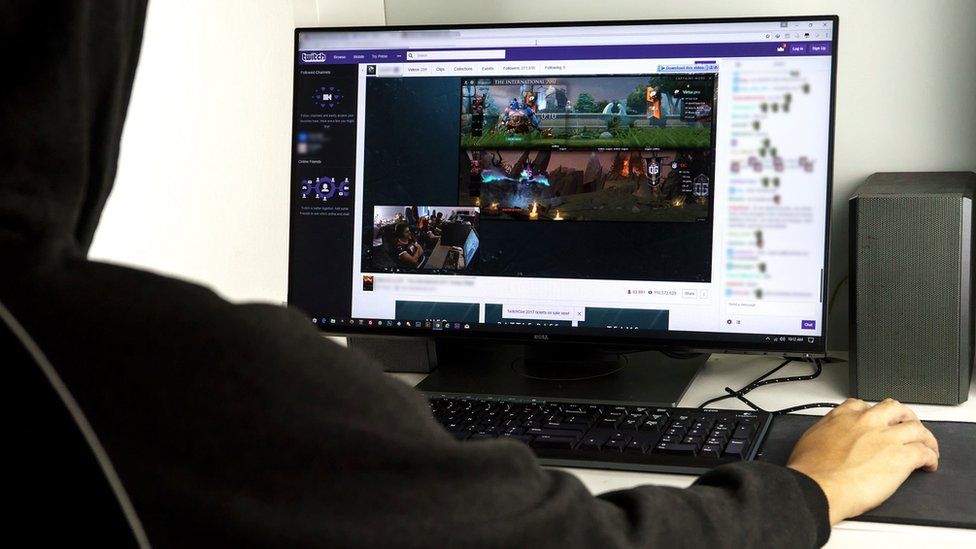 Games-streaming service Twitch has convinced a court to ban two bot-makers from helping players seem popular.
The Amazon-owned platform had complained the couple were charging up to $760 (£545) a month to artificially swell a Twitch channel's audience.
In doing so, it said, they unfairly made it easier for the broadcasters involved to earn money.
The firm added that the activity had also resulted in poor-quality content becoming more prominent.
The California-based defendants have been told to disable their software and hand over the domain names of three websites used to promote their products - shoptwitch.com, twitchshop.com and twitchstreams.org.
Twitch first sued Michael and Katherine Anjomi over their alleged bot-related activity in June 2016.
It said at the time that their automated programs added fake viewers and followers to broadcasters' streams in an effort to fool its analytics software into giving the associated channels a higher position in its directory of available content.
This in turn helped boost their popularity further.
The benefit, the firm said, was that bot users could gain entry to the Twitch Partner Programme, which required streamers to have a consistently high number of viewers and followers.
Membership allows broadcasters to charge other users a monthly subscription for special perks. In addition, they gain the ability to control the length and frequency of adverts on their stream, from which they get a revenue cut.
Twitch highlighted that the Anjomis had marketed their bots as being "undetected", claiming in 2016 that none of their 6,000+ users had ever been suspended or banned for using them.
The social network said the bots had been programmed to use a different internet protocol (IP) address for each fake viewer to make them harder to spot.
Furthermore, it said, they posted fake chat messages on the relevant streams to fool checks Twitch carried out hunting for channels with a high number of viewers but low engagement.
This, the service said, was to the detriment of real viewers.
"Instead of engaging in interesting social interactions on Twitch chat, they may encounter bots spewing lists of random words," the firm complained.
"As a result, Twitch may lose its carefully developed reputation as the premier service for quality social video game content, the ability to attract and retain users, and the goodwill of the community."
The court documents state that the Anjomis failed to mount a defence of their business.
Although the judge involved did not grant Twitch all of its demands, she did ban the couple from providing any service that interacted with the streaming platform.
In addition, she ordered the defendants to hand over $1.3m (£932,000) earned via their enterprise and a further $55,000 of damages.
The BBC has contacted the Anjomis' lawyer to ask if they intend to comply or appeal.
Twitch's victory follows a similar ruling in its favour against the owner of twitchstarter.com - a Colorado-based bot service - last March.
However, it also abandoned cases it had pursued against German and Swiss-based operations last year.