White nationalist Jared Taylor sues Twitter over ban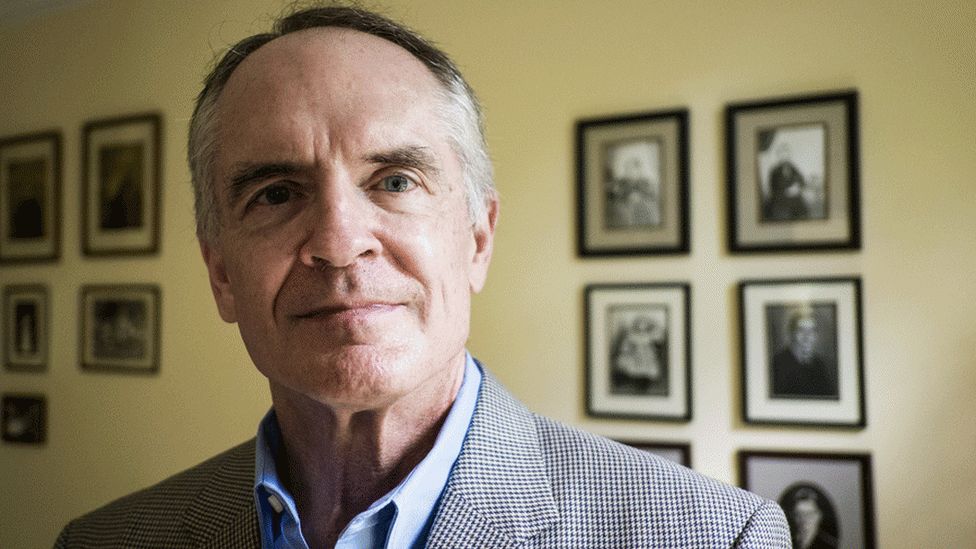 White nationalist Jared Taylor is suing Twitter after the social network banned his account as part of a crackdown on abusive content.
Mr Taylor's lawyer says the suspension of his account is a form of censorship, accusing Twitter of discrimination.
Twitter declined to comment on the case but has previously said that its tools are "apolitical".
Mr Taylor is head of American Renaissance, a website that champions "racial difference".
He had his account suspended in December, with Twitter explaining that it prohibited accounts affiliated with the promotion of violence, something Mr Taylor denies applied to him.
Mr Taylor has filed his case in California, in the state Superior Court in San Francisco. He argued that Twitter violated Californian law protecting free speech in public spaces - a law that has not previously been applied to the internet.
His lawyer Noah Peters wrote online that everyone should be "terrified" about what he called Twitter censorship.
"Our lawsuit is not about whether Taylor is right or wrong. It's about whether Twitter and other technology companies have the right to ban individuals from using their services based on their perceived viewpoints and affiliations.
"Allowing Twitter to censor content is extremely troublesome given Twitter's self-proclaimed mission to 'give everyone the power to create and share ideas instantly, without barriers'."
Social media firms have been under increasing pressure from governments to deal with both fake news and abusive content on their networks.
This week, Twitter banned some accounts suspected of being Russian bots.
Locked-out users had to provide a telephone number which they then had to verify in order to prove they were real.
That purge has also drawn a lot of criticism, with some users raising concerns that the lock-out was aimed at accounts expressing right-wing political beliefs.
Similar challenges to Twitter's account closures have been filed before. Conservative activist Charles Johnson has a lawsuit against Twitter pending in California after he was banned in 2015.