Apple acquires digital magazine platform Texture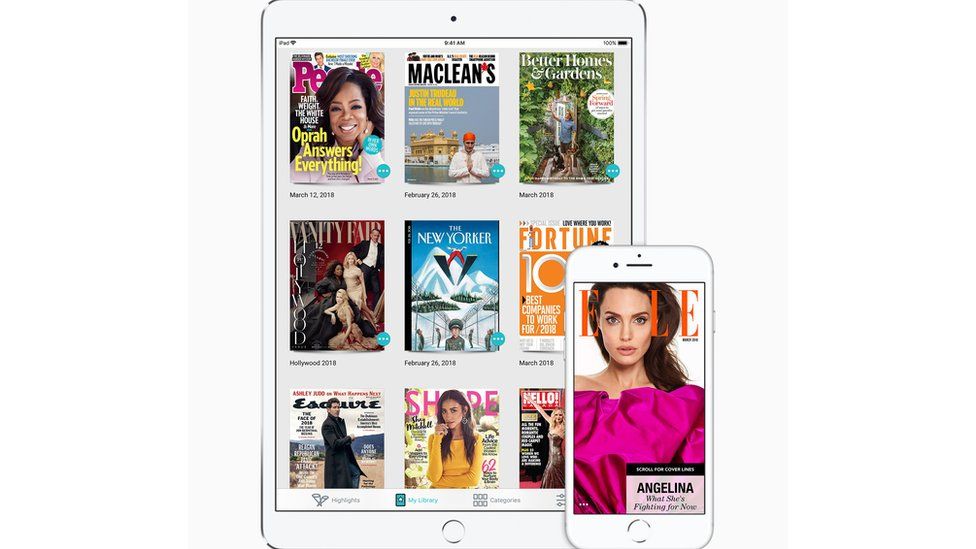 Apple is buying the magazine app subscription service Texture for an undisclosed amount.
Texture offers US-based users unlimited access to more than 200 titles for a monthly fee of $9.99 (£7.19).
It is currently owned by Next Issue Media, which is backed by magazine publishers Conde Nast, Hearst, Meredith, News Corp, Rogers Communications, and Time Inc.
Texture was launched in 2010 and won a "Best Of" award from the App Store editorial team in 2016
One media analyst said the move to acquire Texture was Apple's way of trying to appease content publishers, who were upset by the launch of its News app in 2015.
At the time, content publishers said they were concerned that the News app would threaten which types of content users had access to, and change the ways in which people consumed content.
"A lot of this is talking the talk. If they really wanted to help journalists, they could give publishers a waiver on the 30% tax Apple takes from App Store revenue," Enders Analysis's Joseph Evans told the BBC.
"That wouldn't cost Apple anything, and it would be a big help to publishers.
"But instead they do these user-facing things."
He acknowledged, however, that Apple's involvement could boost interest in the eight-year-old service, which in turn would help publishers earn more money.
Apple already runs a music-streaming subscription service and has been commissioning new television content, leading to speculation that it might launch a rival to Netflix.