Google bans crypto-currency adverts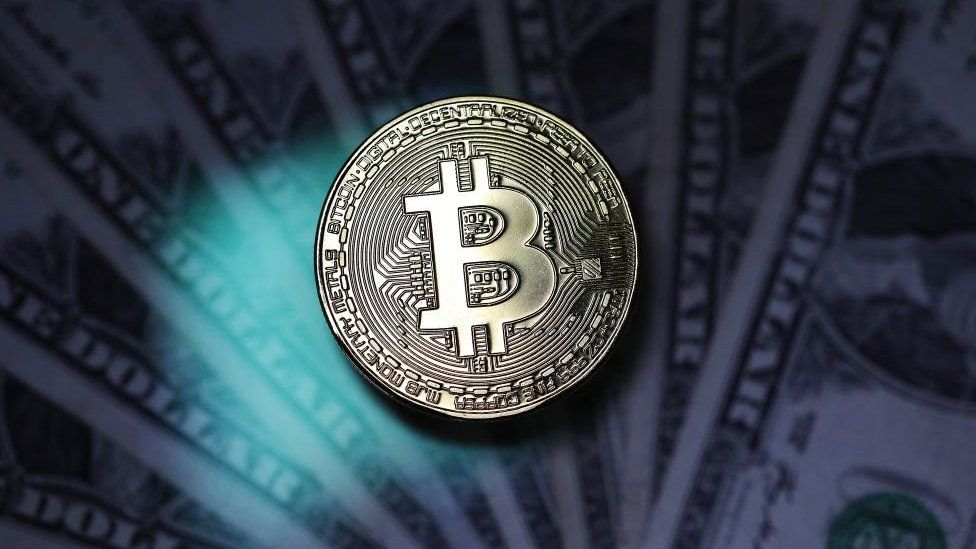 Google has moved to ban crypto-currency advertising from its platforms.
The move will affect promotional campaigns for initial coin offerings, Bitcoin exchanges, digital wallets to store the assets and trading advice.
The BBC understands that Google decided to act because it felt there was a lack of appropriate consumer protections for highly speculative and complex trades.
Google's decision will affect ads displayed both in its search results and YouTube, as well as those placed on third-party sites via its ad platforms.
The value of Bitcoin, Ethereum and Ripple all dipped after the news emerged at about 04:00 GMT.
Ahead of the announcement, some users of Google's AdWords service had reported a drop-off in the performance of their crypto-currency campaigns, although the tech giant denied having made any policy changes at that point.
Google has also said it will tighten its rules for ads relating to other financial products including spread betting and contracts-for-difference - in which sellers promise to provide compensation for an asset's gain in value over a set period of time, and buyers to cover a loss.
It said AdWords users would have to be licensed by the relevant regulators in the countries they are targeting and be certified by Google itself.
"This is all a good move," commented crypto-currency sceptic David Gerard, author of Attack of the 50ft Blockchain.
"It's about tackling the kinds of risky investments that verge on gambling.
"If you're a proper trader or an accredited investor then fine - it means you're rich and your money is your own problem. But these things shouldn't be targeted at ordinary people."
"Money laundering and terrorist financing is only one dimension of the threat," wrote Christine Lagarde.
"The rapid growth of crypto-assets, the extreme volatility in their traded prices, and their ill-defined connections to the traditional financial world could easily create new vulnerabilities.
"We must welcome their potential but also recognise their risks."