Cambridge Analytica files spell out election tactics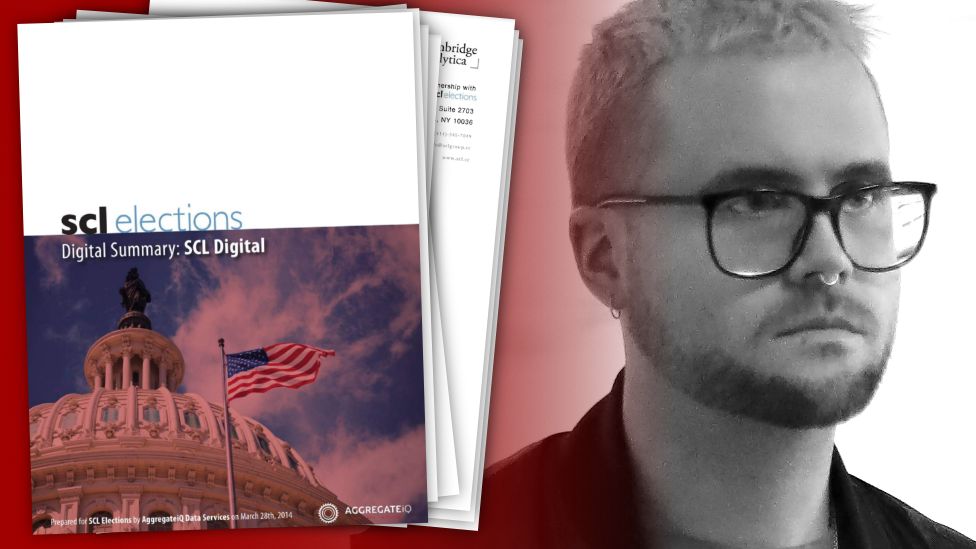 Documents shared by Cambridge Analytica whistleblower Christopher Wylie spell out how parent company SCL Group tried to influence elections worldwide.
One letter also refers to its support of 15 psychological operations involving the UK's Ministry of Defence as of January 2012.
The Foreign Office is quoted as saying another part of SCL was "a joy to work with" on a counter-terror operation.
The files also refer to work done for Ambassador Bolton on US votes.
This appears to be a reference to John Bolton, the former US ambassador to the UN. He was recently appointed as President Trump's National Security Adviser.
The Guardian had previously reported on his involvement in a Cambridge Analytica experiment to target YouTube videos at profiled US voters.
The political consultancy is in the spotlight after reports that it amassed the data of millions of Facebook users without their consent and used this in political campaigns.
The firm has said that it "destroyed" the information when Facebook demanded, although Channel 4 News has reported that copies of at least part of the trove are still in circulation.
"We take allegations of unethical practices in the past by our former global (non-US) political consultancy very seriously, and they are currently the subject of a full and independent investigation which we have instigated to establish the facts," said Cambridge Analytica in a statement it published on Tuesday.
"Its findings will be made available in due course."
'International experience'
The files were released by the UK's Digital, Culture, Media and Sport Committee.
They detail some of the work undertaken by Cambridge Analytica and companies it has been linked with, including SCL Group, Global Science Research and Aggregate IQ.
Mr Wylie had referred to several of the documents in his appearance before the committee on Monday.
In one document, SCL said that encouraging people "not to vote" might be more effective than trying to motivate swing voters.
Describing its work in a Nigerian election, SCL Global said it had advised that "rather than trying to motivate swing voters to vote for our clients, a more effective strategy might be to persuade opposition voters not to vote at all".
It said this had been achieved by "organising anti-election rallies on the day of polling in opposition strongholds" and using "local religious figures to maximise their appeal especially among the spiritual, rural communities".
It boasted of devising a political graffiti campaign to create a youth "movement" in Trinidad and Tobago and of disseminating "campaign messages that, whilst ostensibly coming from the youth, were unattributable to any specific party". It said as a result "a united youth movement was created".
In Latvia, it said it had recognised that "unspoken ethnic tensions" were "at the heart of the election".
"The locals secretly blamed the Russians for stealing their jobs... armed with this knowledge, SCL was able to reflect these real issues in its client's messaging," the document said.
The files spell out how SCL helped the UK's Foreign and Commonwealth Office "in strategic planning to counter violent jihadism" in Pakistan.
"I wouldn't only recommend them, I'd work with them again in an instant," wrote an official, whose name has been redacted.