Facebook 'ugly truth' growth memo haunts firm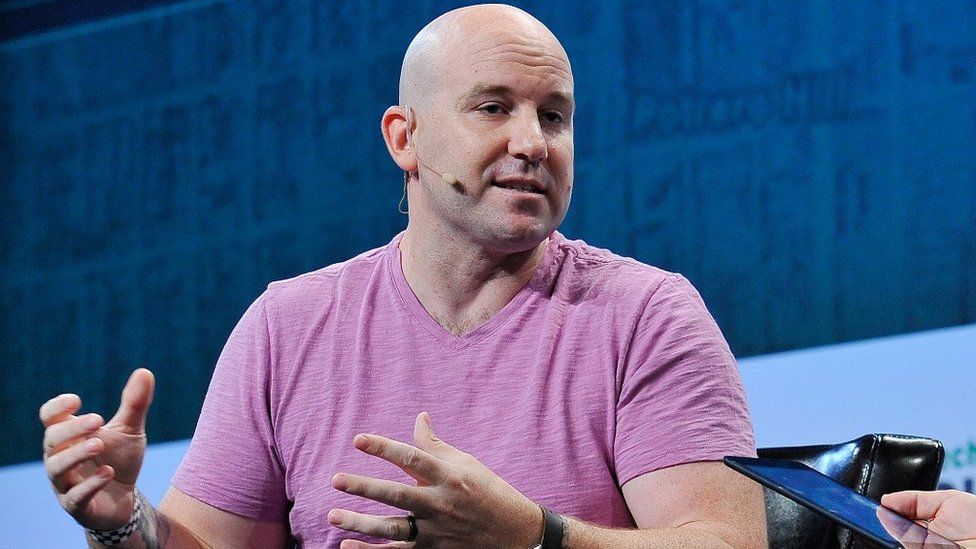 A Facebook executive's memo that claimed the "ugly truth" was that anything it did to grow was justified has been made public, embarrassing the company.
The 2016 post said that this applied even if it meant people might die as a result of bullying or terrorism.
Both the author and the company's chief executive, Mark Zuckerberg, have denied they actually believe the sentiment.
But it risks overshadowing the firm's efforts to tackle an earlier scandal.
Facebook has been under intense scrutiny since it acknowledged that it had received reports that a political consultancy - Cambridge Analytica - had not destroyed data harvested from about 50 million of its users years earlier.
The memo was first made public by the Buzzfeed news site, and was written by Andrew Bosworth.
So we connect more people.
That can be bad if they make it negative. Maybe it costs a life by exposing someone to bullies. Maybe someone dies in a terrorist attack co-ordinated on our tools.
And still we connect people.
The ugly truth is that we believe in connecting people so deeply that anything that allows us to connect more people more often is *de facto* good. It is perhaps the only area where the metrics do tell the true story as far as we are concerned.
That's why all the work we do in growth is justified. All the questionable contact importing practices. All the subtle language that helps people stay searchable by friends. All of the work we do to bring more communication in. The work we will likely have to do in China some day. All of it.
Mr Bosworth - who co-invented Facebook's News Feed - has held high-level posts at the social network since 2006, and is currently in charge of its virtual reality efforts.
"Having a debate around hard topics like these is a critical part of our process and to do that effectively we have to be able to consider even bad ideas," he added.
Mark Zuckerberg has issued his own statement.
"Boz is a talented leader who says many provocative things," it said.
"This was one that most people at Facebook including myself disagreed with strongly. We've never believed the ends justify the means."
A follow-up report by the Verge revealed that dozens of Facebook's employees have subsequently used its internal chat tools to discuss concerns that such material had been leaked to the media.
By Rory Cellan-Jones, Technology correspondent
What immediately struck me about this leaked memo was the line about "all the questionable contact importing practices".
When I downloaded my Facebook data recently, it was the presence of thousands of my phone contacts that startled me. But the company's attitude seemed to be that this was normal and it was up to users to switch off the function if they didn't like it.
What we now know is that in 2016 a very senior executive thought this kind of data gathering was questionable.
So, why is it only now that the company is having a debate about this and other dubious practices?
Until now, Facebook has not been leaky. Perhaps we will soon get more insights from insiders as this adolescent business tries to grow up and come to terms with its true nature.
The disclosure coincided with Facebook's latest efforts to address the public and investors' concerns with its management.
Its shares are trading about 14% lower than they were before the Cambridge Analytica scandal began, and several high profile figures have advocated deleting Facebook accounts.
begun fact-checking photos and videos posted in France, and would expand this to other countries soon
developed a new fake account investigative tool to prevent harmful election-related activities
started work on a public archive that will make it possible for journalists and others to investigate political-labelled ads posted to its platform
In previous days it had also announced a revamp of its privacy settings, and said it would restrict the amount of data exchanged with businesses that collect information on behalf of advertisers.
The latest controversy is likely, however, to provide added ammunition for critics.
Related Internet Links
The BBC is not responsible for the content of external sites.