Apple Watch provides murder case clues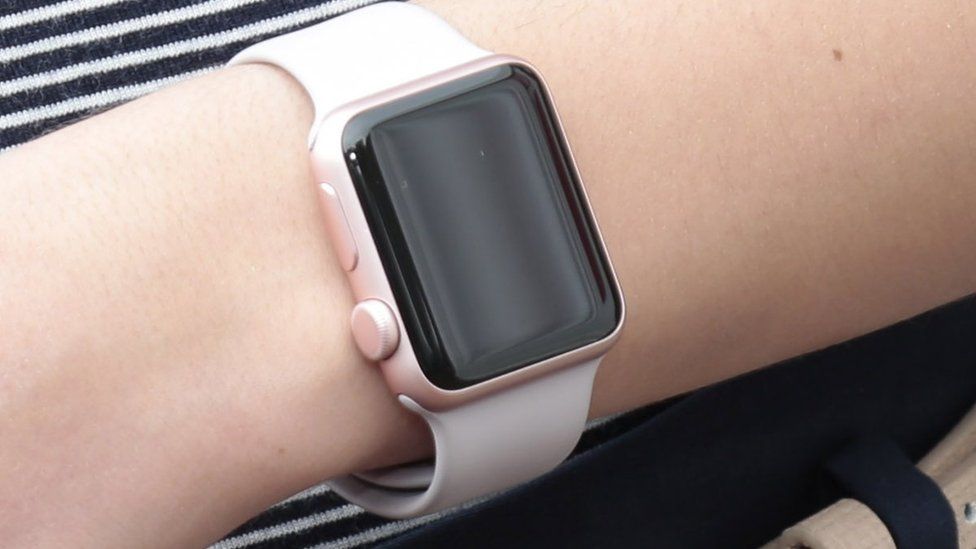 Police in Australia have presented data gathered from an Apple Watch as evidence in a murder trial.
Grandmother Myrna Nilsson was wearing the device when she was killed in 2016.
Her daughter-in-law Caroline Nilsson is accused of staging an ambush, after claiming she was tied up by a group of men who entered the house.
But data from the victim's smartwatch suggests that she was ambushed as she arrived home, and died hours earlier than Ms Nilsson claims.
Ms Nilsson told police that her mother-in-law had been followed home by a group of men in a car.
According to ABC News, Ms Nilsson said her mother-in-law had argued with the men outside the house for about 20 minutes, but she did not hear the fatal attack because she was in the kitchen with the door closed.
A neighbour called the police when Ms Nilsson emerged from the house gagged and distressed after 22:00.
Ms Nilsson says the attackers had tied her up and that she had made her way out of the house as soon as they had left.
But prosecutor Carmen Matteo said evidence from the victim's smartwatch suggested Ms Nilsson had staged the home invasion.
The body of 57-year-old Myrna Nilsson was found in the laundry room of her home in Valley View, Adelaide, in September 2016.
"The evidence from the Apple Watch is a foundational piece of evidence for demonstrating the falsity of the defendant's account to police," said Ms Matteo.
"A watch of this type… contains sensors capable of tracking the movement and rate of movement of the person wearing it... it also measures the heart rate."
The prosecution alleged that the watch had recorded data consistent with a person going into shock and losing consciousness.
"The deceased must have been attacked at around 6:38pm and had certainly died by 6:45pm," she said.
"If that evidence is accepted, it tends to contradict the accused's version of an argument occurring between the deceased and these men outside the laundry for a period of up to 20 minutes.
"Her emergence from the house was well after 10:00pm and if the Apple Watch evidence is accepted, that is over three hours after the attack on the deceased."
Magistrate Oliver Koehn denied Ms Nilsson bail based on the "apparent strength of the prosecution's case". The trial will continue in June.