Fortnite sued for 'copying' rival game PUBG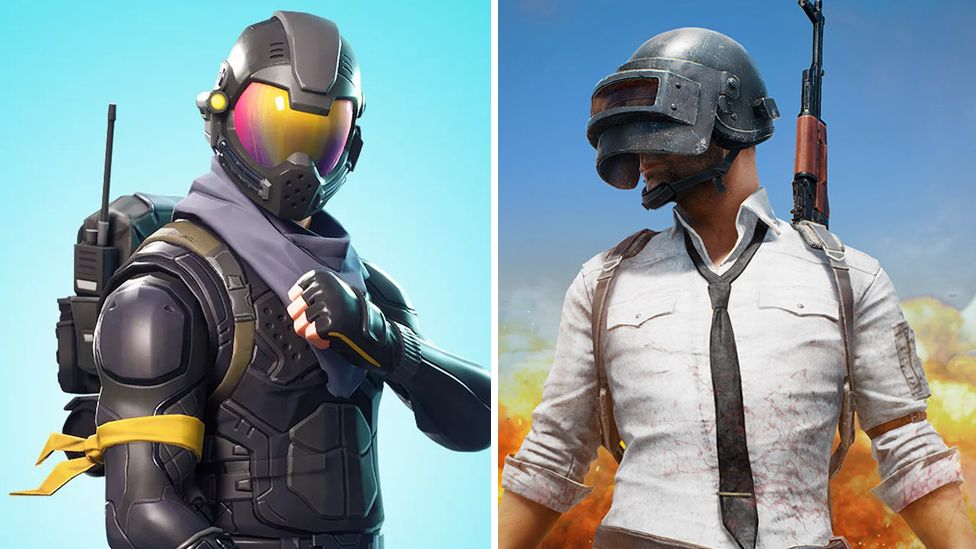 The makers of Fortnite, one of the world's most popular video games, have been accused of copying rival title PlayerUnknown's Battlegrounds (PUBG).
The studio behind PUBG has asked a court in South Korea to determine whether Epic Games copied its intellectual property.
Fortnite and PUBG have both attracted millions of gamers with their huge "last player standing" online battles.
Epic Games has not yet commented on the lawsuit.
PUBG was first released in March 2017. It was inspired by the Japanese thriller film Battle Royale, in which a group of students is forced to fight to the death by the government.
In PUBG, up to 100 players parachute on to an island, search for weapons and kill one another until only one player remains.
Fortnite was first released in July 2017 but its Battle Royale mode was not added until September 2017.
The game also sees up to 100 players land on an island, search for weapons and kill one another until one player is left standing. However, Fortnite additionally lets players gather wood, metal and bricks to build defences.
Both games have proved hugely popular. In February, Epic Games said Fortnite had broken the world record with 3.4 million people playing at once. The previous record of 3.3 million simultaneous players was set by PUBG.
However, analysts suggest the popularity of PUBG has waned since January, while Fortnite continues to attract more players.
PUBG confirmed it had applied for an injunction against Epic Games Korea in January. The company is accused of copying PUBG's user interface and game items.
Behind the scenes, the two companies have an existing business relationship as PUBG is built on the Unreal gaming engine, which was developed by Epic Games.
According to Bloomberg, PUBG has generated sales of up to $1.3 billion (£980m). While Fortnite is free to download, players can buy cosmetic skins for weapons and characters. Analysts suggest the game generates more than $200m a month.