Amazon $1.2m gadget scam couple jailed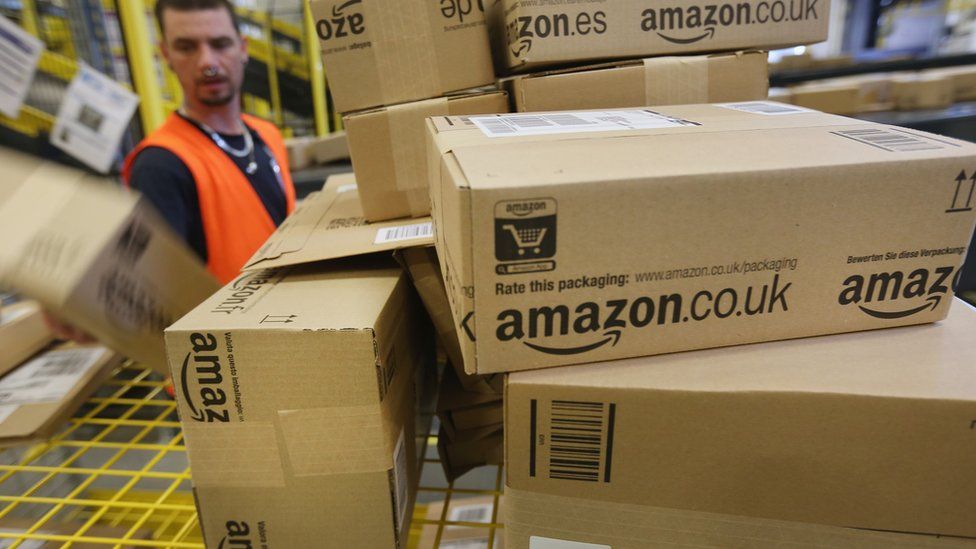 A couple who admitted stealing more than $1.2m (£900,000) worth of goods from Amazon have been sentenced to nearly six years in jail.
Erin and Leah Finan had previously pleaded guilty to charges of postal fraud and money laundering.
The couple exploited Amazon's customer service policy by claiming electronics they ordered were damaged and received replacements at no charge.
Prosecutors said that the sentence should serve as a warning to others.
"Consumer fraud not only unjustly enriches the perpetrator, it causes all of us to pay higher retail prices," said US Attorney for the Southern District of Indiana, Josh Minkler, in a statement.
"To those who seek to exploit the convenience of online shopping through fraud, remember this case. You will be caught. You will be prosecuted. And you will go to federal prison for a long time."
The couple used hundreds of fake identities to order gadgets from Amazon, then reported fake issues with the devices that led to replacements being sent out which they sold on for profit.
They were due to be sentenced last November but that was delayed after they were accused of defrauding another internet retailer.
In the Amazon scam, the couple stole more than 2,700 electronic items including Microsoft Xbox consoles, Samsung smartwatches, Apple MacBook and GoPro cameras
The goods were sold on to another person, Danijel Glumac, who was given a 24-month prison sentence.
Erin Finan was sentenced to 71 months in prison and his wife to 68 months.