Protests greet Brussels copyright reform plan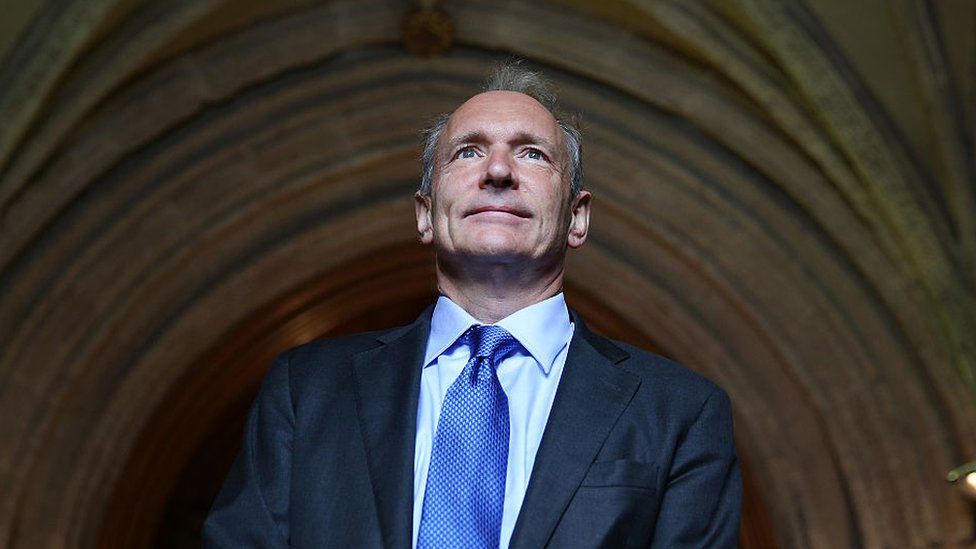 Opponents of proposed European copyright reforms are stepping up efforts to convince politicians to vote against the measures.
The vote on the Copyright Directive comes before the European Parliament on 20 June.
It aims to rebalance copyright controls for the net age but critics say it will stifle freedom of expression.
Net veterans have signed an open letter against the directive and others have made tools to aid lobbying efforts.
The wide-ranging directive has emerged from a process started in 2014 to "modernise" copyright rules so they support what people do online and make it easier for some organisations, such as schools, to use protected material.
Article 13 of the Copyright Directive has given rise to the most protests. Critics say this requires web services to filter everything people put online to ensure what they post does not impinge on any copyrighted material.
Web creator Sir Tim Berners-Lee, net pioneer Vint Cerf, Jimmy Wales from Wikipedia, and many others sent an open letter to the European Union this week urging it to scrap the article.
In the letter they warned that if Article 13 were to be passed as it is now drafted, it could restrict online life.
"The damage that this may do to the free and open internet as we know it is hard to predict, but in our opinions could be substantial," said the letter.
"The cost of putting in place the necessary automatic filtering technologies will be expensive and burdensome, and yet those technologies have still not developed to a point where their reliability can be guaranteed," it said.
In addition, the Copyright 4 Creativity (C4C) group, which is campaigning against Article 13, this week launched the Save Your Internet site that makes it easier for concerned citizens to email, phone or send tweets to MEPs.
Backed by many academic and creative organisations, the C4C group claims Article 13 could "break" the internet by putting net firms, rather than users, in charge of what appears online.
It said Article 13 was at odds with established practice that has emerged from cases heard at the European Court of Justice which have been "against general monitoring".
"In economic terms, the proposal threatens the benefits of user-led innovation for cultural practices that are rapidly changing," it said, adding that a more cautious approach should be taken.