'Unfair' mouse team banned from competing for $15m prize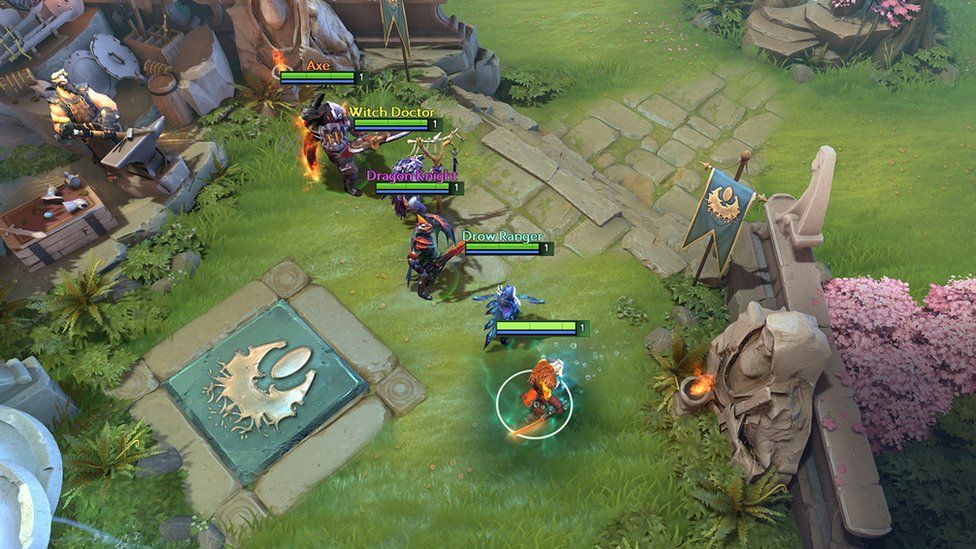 A Peruvian e-sports team has been banned from taking part in a $15m (£11m) tournament after one of its players was accused of cheating.
The Thunder Predator team was taking part in a qualifying match for the Dota2 International that offers the massive prize pool.
It was disqualified because a player called Atun used a programmable mouse that let him speed up in-game actions.
Thunder Predator denounced the ban saying it had not used a "hack" to win.
The Dota2 game pits two teams of five against each other across a small map. Each player controls a hero and the aim is to invade and destroy the enemy's stronghold.
The fast-moving game demands quick reactions as many of the heroes have special abilities that are only triggered under certain conditions or are boosted if used in conjunction with those of other player-controlled characters.
Thunder Predator was one of several teams taking part in the South American qualifying competition for the Dota2 International that will take place in August.
The cheating is alleged to have taken place during one of the semi-finals for the event in which Thunder Predator took on Brazilian team Pain Gaming.
The ban was announced on Twitter by game tournament organiser Faceit who said Thunder Predator had an "unfair advantage" when using the mouse. This was because it let the player automate the movement of a character called Meepo so it jumped around the map far faster than if it was under solely human control.
Using a programmable mouse in this way is banned under Faceit's rules for tournaments because it is the equivalent of running a program to play.
Faceit also provided a link to data gathered during the qualifying match that, it said, showed how fast Meepo was moving around.
It said Atun had put his own "manual configuration" on the mouse to get a more "efficient performance in each of the games played" with Meepo. Using this configuration did not constitute a "hack" or using a "program" to play, it said.