Dashcam footage submission website goes live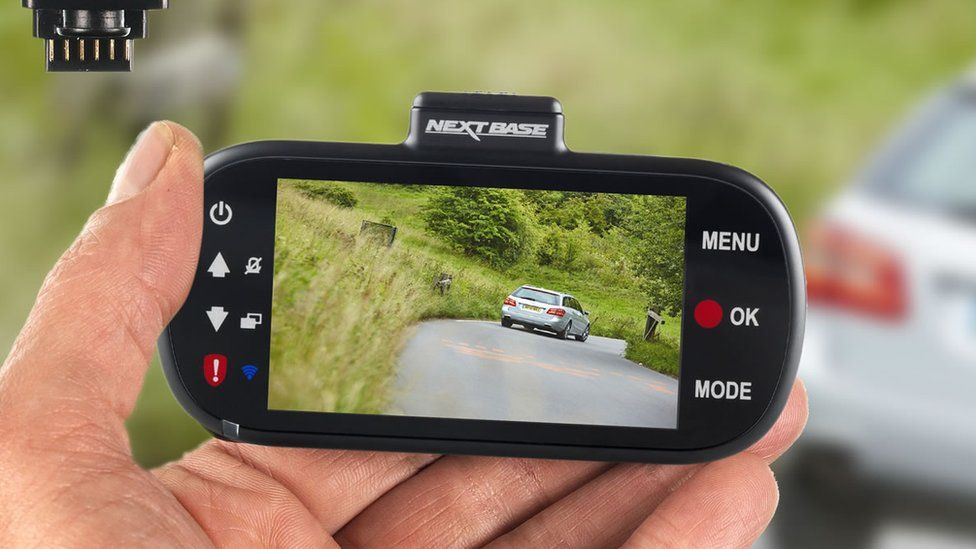 Road users are now able to submit footage of dangerous driving to police in England and Wales, using a platform set up by a dashcam manufacturer.
The website allows visitors to upload videos before sending footage to the right police force.
It also redirects visitors to those forces with their own submission websites.
One road safety charity called the website a "fantastic initiative, which couldn't be more timely".
The rapid adoption of dashcams in recent years, as well as the availability of cameras on mobile phones, has left the police scrambling to keep up with a growing supply of road footage.
A fragmented system has emerged, with road users submitting videos on social media, email and even DVD to different police forces.
The new website, built by dashcam manufacturer Nextbase, aims to streamline submissions, though some geographic variability still exists.
If you film an incident in Stoke, for example, you can now fill out details online but will still need to submit the report via email to Staffordshire Police.
If you are in Worcester, however, you can submit your video through the platform to West Mercia Police as it is a partner.
"While the benefits to motorists of this groundbreaking portal are clear, this convenience extends to police forces," said Supt Paul Moxley, of West Mercia Police.
"A process which previously took hours can now be reduced to a matter of minutes."
Joshua Harris, director of campaigns at road safety charity Brake, said: "This is a fantastic initiative, which couldn't be more timely."
He hopes that the website will help the police process video evidence more efficiently.
"This portal is an elegant solution, which enables the police to process this vital data without wasting their scarce resources," he added.
Though the platform should make it easier for road users to submit footage, it remains for the police to decide whether to prosecute.
Privacy groups have highlighted the trade-off between road safety and privacy.
"It is true that, in rare cases, dash-cam footage can help investigations but it is questionable whether that merits encouraging motorists to constantly film each other," a spokesperson for Big Brother Watch told the BBC.
"Whilst everyone wants safe roads, we should be cautious to avoid breeding a culture of citizen surveillance and suspicion."