Cambridge Analytica staff set up new firm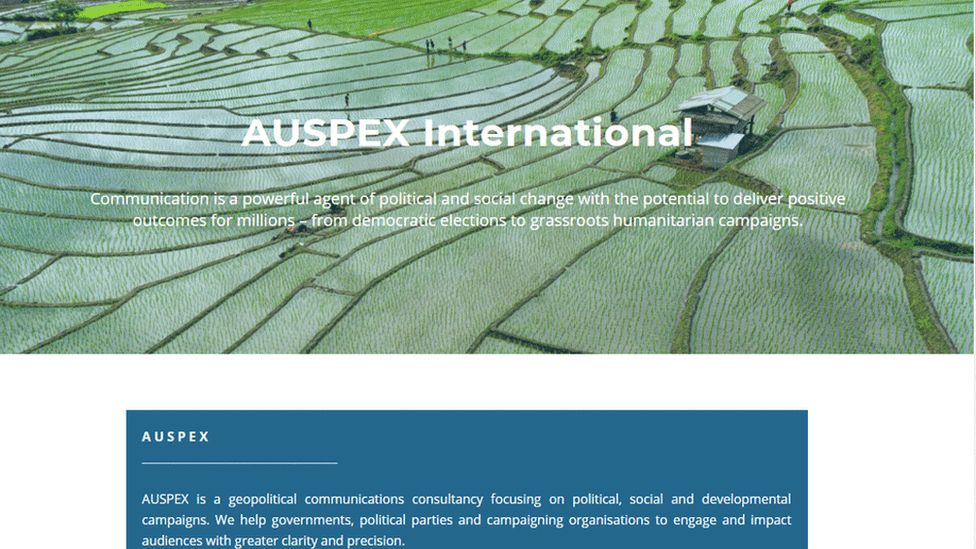 Former staff from scandal-hit Cambridge Analytica (CA) have set up another data analysis company.
Auspex International will be "ethically based" and offer "boutique geopolitical consultancy" services, according to its website.
CA was shut down by its parent company, SCL Elections, which itself faces criminal charges over failure to supply data when requested.
Auspex will work in the Middle East and Africa initially.
The company was set up by Ahmed Al-Khatib, a former director of Emerdata, which was also created in the wake of the Cambridge Analytica scandal to continue the work it was doing.
In a press release announcing the new company, he says CA's collapse was a "bitter disappointment" to him.
"I believe very strongly in the positive impact that ethically based, data-driven communications can have, particularly in the developing world, where modern communications techniques can dramatically improve the lives of ordinary people," he says.
And Auspex will be involved in health campaigning and "tackle the spread of extremist ideology, which has poisoned my generation, preying on the minds of disenfranchised youth".
"Of course with the experience of CA, we are acutely aware of the issues surrounding the use of data and have taken all steps necessary to be fully compliant from day one," the press release says.
Mark Turnbull, former head of CA's political division, has been appointed as managing director.
He appeared alongside former CA chief executive Alexander Nix in an undercover film by Channel 4 in which Mr Nix gave examples of how his company could discredit political rivals by setting up encounters with prostitutes.
Mr Turnbull said of the new venture: "We believe that consultancies such as ours have a responsibility to operate - and be seen to operate - with integrity, however challenging the circumstances."
Companies House lists two directors of Auspex, neither of whom are mentioned in the press release, Alastair Harris, who also appears to have worked at CA, and Omar Al-Khatib, who is listed as a citizen of the Seychelles.