PUBG game apologises for 'offensive mask'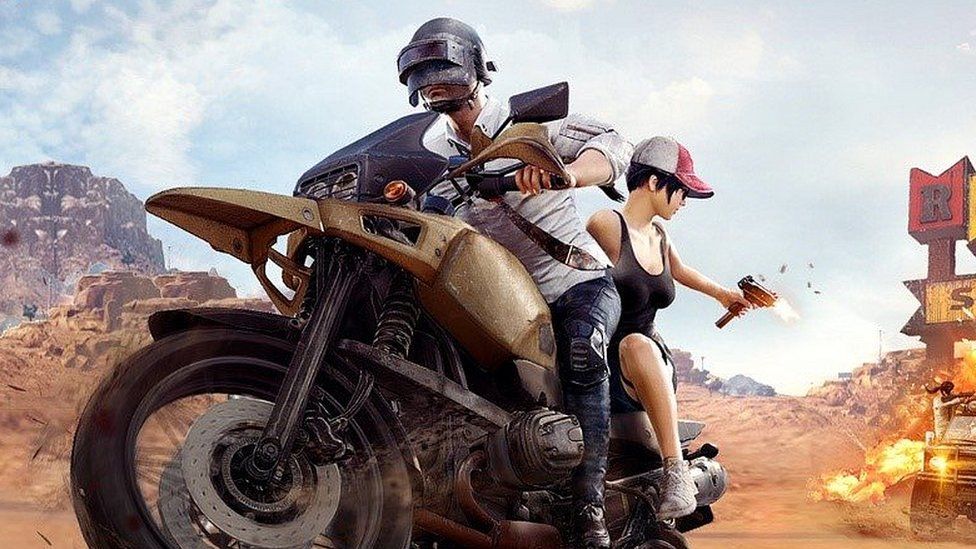 The makers of online death match game PlayerUnknown's Battlegrounds (PUBG) have apologised after the design of an in-game item upset some Korean fans.
On Saturday, a pilot's mask which appeared to feature a rising sun design was added to the game's store.
Many Korean and Chinese people find the symbol offensive because it was used by the Imperial Japanese military.
The developers have removed the item and have refunded players who bought it.
PUBG is owned by the South Korean video game publisher Bluehole.
Many Koreans consider the rising sun flag a throwback to Japan's imperial system and militarism during its World War Two expansion into Asia.
On the same day, a player found that one of the game's artificial intelligence bots was named "Unit 731" by the developers.
Unit 731 was a division of the Japanese army which developed chemical weapons, and conducted human experiments on Chinese, Korean and Russian prisoners of war. 10,000 people died in its testing facilities.
The company said the AI bot's name would be removed from the game, and the pilot's mask was not supposed to be released to players.
It promised to scrutinise items before they went on sale in the future.
"We apologise for causing concerns over a pilot mask item," the company said in a statement.
"We will conduct an overall re-examination of our image production process to prevent such a recurrence.
"We will enhance procedures to scrutinise game items before their release and hold the person in charge responsible."