Tommy Hilfiger smart clothes track wearers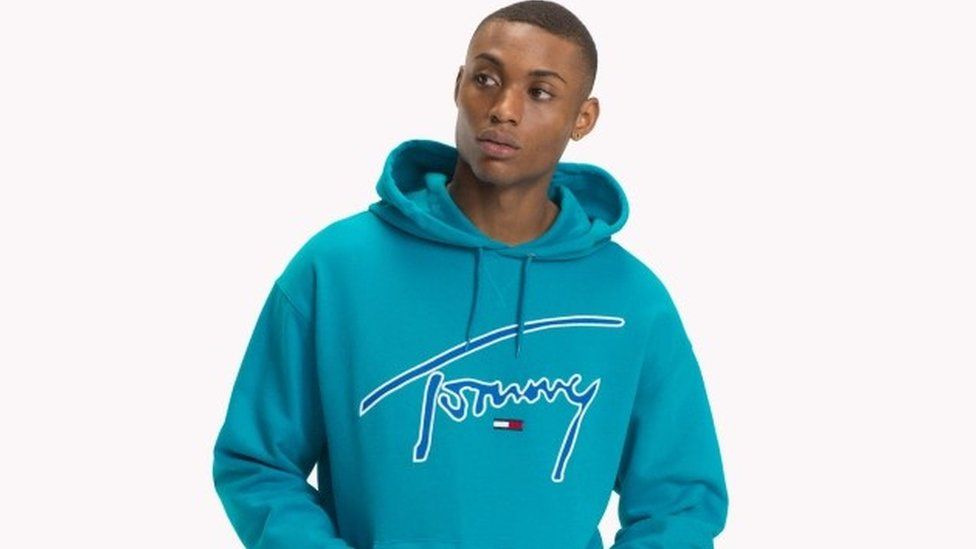 A new line of smart clothing from Tommy Hilfiger will track and reward users for wearing its products.
The Tommy Jeans Xplore range, which includes T-shirts, sweatshirts and hoodies, is embedded with a smart chip.
Once paired with an app, it will track users and reward them with points that can be converted into merchandise or concert tickets.
The clothing brand hopes it will create a "micro-community of brand ambassadors".
But it will also provide the brand with an unprecedented level of information on customers, said Liron Slonimsky, chief executive of technology partner Awear Solutions.
She told fashion website WWD: "Never before has a brand been able to understand how the consumer truly uses the product after it leaves the store."
The range is available exclusively in the US through the company's website and its flagship store in New York
Prices for the range, which also includes jeans, jackets, hats and bags, go from $29 (£22) to $99.
"The company hasn't actually innovated here. At best, it's a loyalty program requiring customers to overspend in order to join," it said.
Technology blog network Engadget asked about privacy: "How much data do the tags and app send to Tommy Hilfiger, for example? And how much control do you have over that data, especially if you decide to bow out?"
Tommy Hilfiger is the latest fashion brand to dabble in smart clothing, which has had something of a chequered history.
In 2017, Google partnered with Levi's to launch a high-tech smart jacket that connected to a wearer's phone, enabling them to start or stop music, get directions or read text messages.
The price tag was hefty at $360 and the item could only be washed 10 times to preserve the embedded technology.