Fitbit faces anger for setting limits on women's periods
By Jane Wakefield
Technology reporter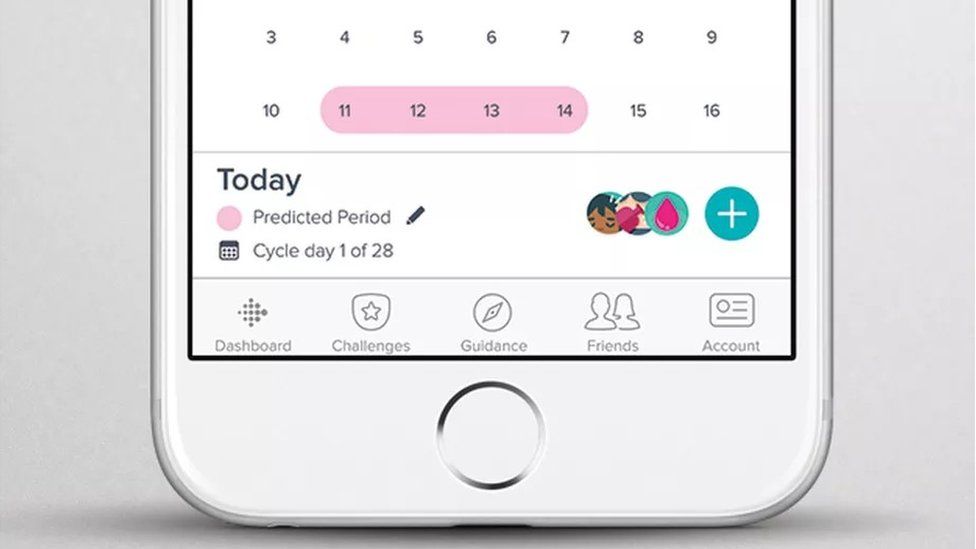 Women who have signed up to Fitbit's period tracker have complained that it only allows them to log periods of 10 days or fewer.
Many women pointed out that they can last much longer, making the tracker on the wearable fitness device useless.
Fitbit confirmed to the BBC that "currently a period must be less than 11 days".
On the message board, women expressed their views about the tracker's limitations.
"Although I do appreciate the inclusion of being able to track your menstrual cycle and symptoms, I find it frustrating that I can't add more than 10 days of being on your menstrual cycle," said one.
She added: "Some women experience menstrual cycles longer than 10 days, due to many reasons. I would appreciate being able to track my menstrual cycle without being limited."
Others were angered by Fitbit's response. "Show your support by voting and commenting? No - how about you just fix the tech so it works for your paying customers?" tweeted Jen Persson.
The female health tracking feature was added to the fitness tracker in May 2018 to allow women to collate data about periods and ovulation alongside the other metrics. According to Fitbit, it was one of the firm's most requested features.
"See how your cycle and symptoms change month to month and uncover the impact your menstrual cycle has on your overall health," the blogpost announcing it read.
"By having all of your health and fitness information in one place and looking at your data over time, you can better understand connections between your activity, sleep, and cycle symptoms."
It is available for the Fitbit Ionic and Fitbit Versa smartwatches as well as for the mobile app.
"It's embarrassing that Fitbit only allows you to choose from five 'conditions' - the word it chose for symptoms like cramps, acne, headache, tender breasts or 'sick'. I'm assuming by the thermometer in the icon for 'sick', that it's referring to whether you've felt feverish," wrote reviewer Cherlynn Low.
Jo Foster, head of diversity and inclusion at the Institute of Engineering and Technology, told the BBC: "I don't know how many women were involved in designing this but it links back to the fact that we need more women involved in the design process."