'Gas leak' iPad prompts Apple shop evacuation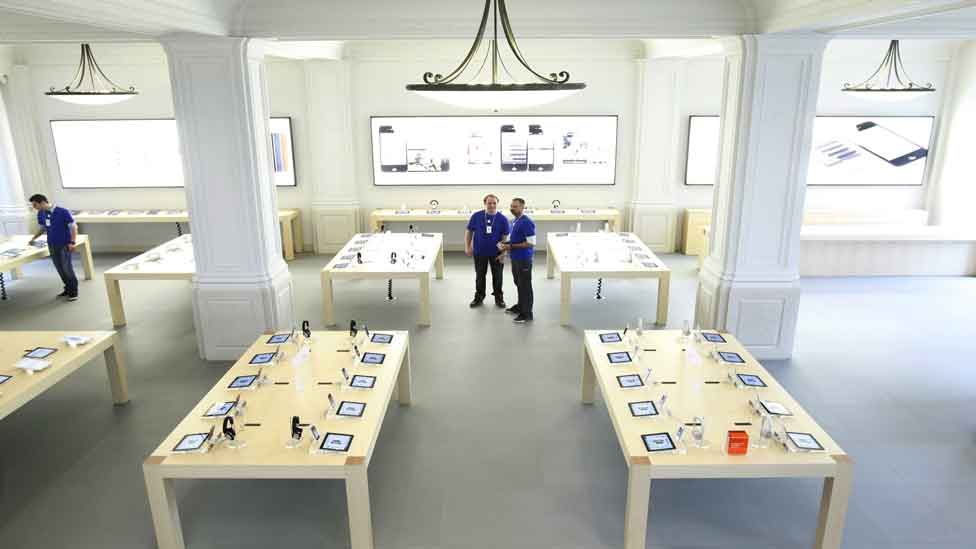 The three staff are believed to have breathed vapours released from the damaged battery.
The incident, on 19 August, led to the shop in Amsterdam's Leidseplein being evacuated and closed.
Firefighters were called and they dealt with the iPad and made sure the shop was properly aired.
Some early reports suggested that the iPad had "exploded", but the BBC understands that this was not the case.
Amsterdam's fire brigade tweeted that it had attended the incident and three people had been treated for breathing problems.
Apple said it was now "investigating" the incident. It added: "Our staff were able to evacuate customers quickly and safely and the store re-opened shortly afterwards."
A Dutch media site said staff in the store had initially dealt with the fuming iPad by putting it in a sand-filled fire bucket.
This reportedly quelled the fire but not before some of the potentially harmful irritants had been released.
A consumer backlash against the policy led to it offering discounted and free battery swaps for some customers.