Samsung: Time for folding smartphones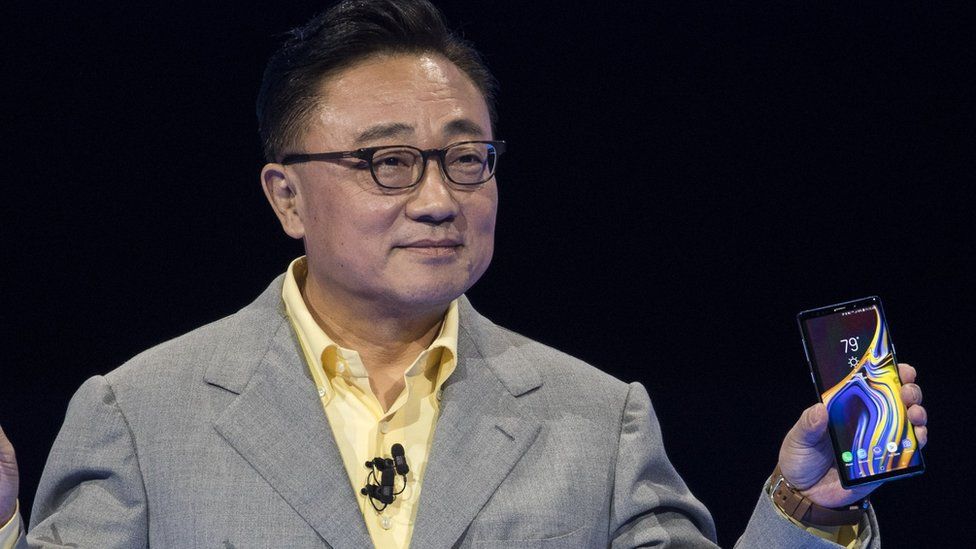 Samsung's head of mobile has said it is "time to deliver" foldable smartphones, fuelling speculation the company is about to reveal a bendable device.
In an interview with CNBC, DJ Koh said Samsung's consumer research suggested there was demand for a foldable phone.
Several phone-makers are rumoured to be developing devices with flexible screens that can be folded in half, without a hinge or seam in the middle.
However, Samsung told the BBC it did not currently have "anything to share".
DJ Koh told CNBC that the development process for foldable phones was "complicated" but added that the company had "nearly concluded" it.
However, he said, a foldable phone would need a clear purpose before the company released one.
"Even unfolded, what kind of benefit does that give compared to the tablet?" he said.
"If the unfolded experience is the same as the tablet, why would [people] buy it?
"Every device, every feature, every innovation should have a meaningful message to our end-customer."
Samsung faces fierce competition from Chinese phone-maker Huawei. In July, Huawei became the second-biggest smartphone seller in the world, overtaking Apple.