Instagram: The dog that launched a social media giant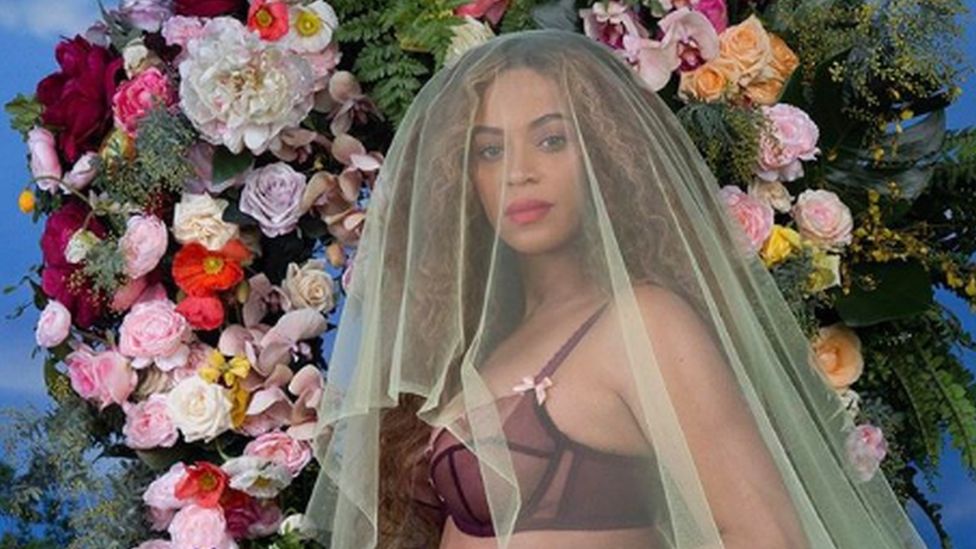 Instagram has attracted a billion users since it was launched in 2010. Now, its founders have announced they are quitting the company.
Kevin Systrom and Mike Krieger have overseen the app's rapid rise. But what made their idea so successful? And how has it continued to grow?
The story, rather fittingly, begins with a picture of a dog.
Kevin Systrom's photograph of a stray dog sitting near a taco stand in Mexico is the first image ever shared on Instagram.
The app's co-founder captioned it 'test', and uploaded it a few months before his idea was launched to the public on October 6 2010.
"Had I known it was going to be the first photo on Instagram I would have tried a bit harder," Mr Systrom later told The Daily Telegraph.
The candid picture - which has been liked more than 93,000 times - was the culmination of an idea he formed with Mike Krieger, who he met while studying at Stanford University.
The pair were inspired by their shared love of technology and photography, and after abandoning a prototype app, they launched Instagram as a simple way to share good-looking, edited, photographs.
It was an immediate success, gaining one million users in its first couple of months. Some experts say it arrived at the perfect moment.
"Instagram came at a time when we had two things that weren't well put together," says Dr Bernie Hogan, who has been researching social media for more than 15 years.
"There were photo-editing apps and social sharing apps. At that time Facebook mobile wasn't very good at all and Twitter didn't have a way to share photos meaningfully," he says.
"Instagram came right up in the middle between having photos and enabling sharing."
It also launched at a time when mobile photography was becoming increasingly popular, and it may even have benefited from the relatively low quality of early phone cameras.
"Plenty of people were using smartphones - but the built-in cameras were rubbish," says Jemima Gibbons, a social media consultant in London. "Instagram was a great way to make those bad photos look good - and to add your own personal twist on top."
"They launched at the right time," she says. "Broadband was more ubiquitous, people were getting faster download speeds, and mobile devices were getting smarter. They hit the wave spot on."
It has continued to evolve, introducing a number of features which have attracted new users and changed the way people use it.
Its most high-profile change was introducing Stories, which allows people to post and watch temporary videos. It also introduced a range of augmented reality effects.
Both of these were features that its rival Snapchat introduced first - and experts say their introduction was a shrewd move.
"Instagram's done well by cleverly taking the best features from rivals while avoiding the bad," Ms Gibbons says. "But the core product feels like it's been relatively unchanged, which is great for users."
The introduction of Stories was a game-changer that led to people posting more frequent updates, says social media expert Jodie Cook,
"[It] changed the platform from being someone's incredibly polished portfolio to being the real, behind the scenes, nitty gritty side of their world," she says.
"It has certainly made Instagram part of someone's everyday life," she adds. "It essentially turns each account into a vlog, whereas before it was more like a portfolio."
"For users, especially celebrities or those with a large profile, they were able to share more personal and less polished content because it would only be there for 24 hours."
An important part of Instagram's success has been its ability to attract these celebrities who in turn attract a large number of followers.
Its most-followed accounts include Selena Gomez (143m followers), footballer Cristiano Ronaldo (142m) and singer Ariana Grande (129m).
"Once celebrities started joining people felt like they knew them on a different level because it wasn't what the magazines and the newspapers were publishing," says Sam Burgess, who advises businesses on social media use.
"But this was capitalised on by companies who saw they had a captive audience," she says. This meant Instagram quickly became an important platform for advertising.
"Businesses need ambassadors and they found Instagram influencers [accounts with large followings that promote products] were more relatable to the public," she says. "This has created a very different way of marketing and advertising."
"It's been crazy for some businesses and I know that some have had amazing results and sold-out whole ranges from doing this."
Ms Burgess says that the rise of influencers has helped drive the growth of Instagram as a whole.
"Everybody wants to be an influencer," she says. "People have seen how easy it is to start an account and they believe it can be an easy way to make money."
"On the other side, small businesses have been signing up because they know there is the power to connect with influencers and invite them to promote their products or services."
"This is definitely something that has spiralled the growth of Instagram."
Facebook will be hoping that growth continues, even without the two men who have led Instagram this far.