Google appeals against €4.3bn Android fine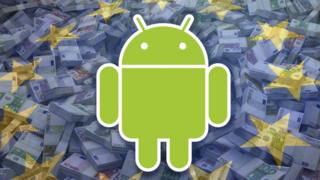 Google is fighting a record €4.3bn ($4.9bn; £3.8bn) fine for allegedly using the Android operating system to "cement its dominance" as a search engine.
In July, the European Commission said Google's Android policies had "denied rivals the chance to innovate and compete".
The company could face further fines if it does not change its practices.
Google's appeal could take several years.
"We have now filed our appeal," the company said in a statement reported by the Financial Times.
What was Google accused of?
Google was accused of acting illegally because:
it required Android handset and tablet manufacturers to pre-install the Google Search app and its own web browser Chrome as a condition for allowing them to offer access to its Play app store
it made payments to large manufacturers and mobile network operators so that they agreed to exclusively pre-install the Google Search app on their devices
it prevented manufacturers from selling any smart devices powered by alternative "forked" versions of Android by threatening to refuse them permission to pre-install its apps
Google's version of Android does not prevent device owners downloading alternative web browsers or using other search engines.
But the EU's competition commissioner, Margrethe Vestager, said only 1% of users downloaded a competing search app, and 10% a different browser.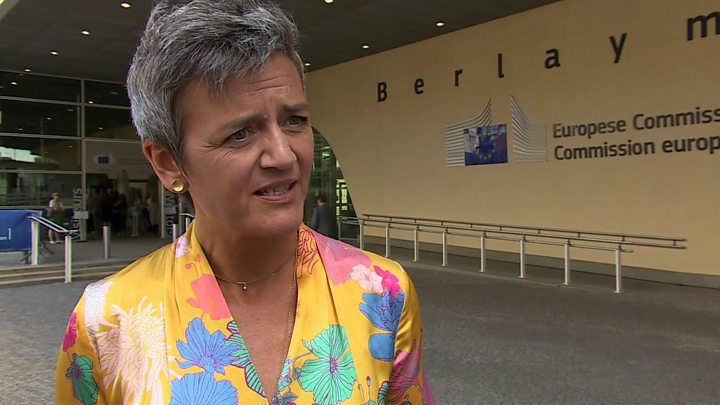 "Once you have it, it is working, very few are curious enough to look for another search app or browser," she said in July.
How has Google responded?
Following the fine, Google chief executive, Sundar Pichai, said Android had enabled "rapid innovation, wide choice, and falling prices".
He said the decision "rejects the business model that supports Android, which has created more choice for everyone, not less".
The company was given until the end of October to make changes to Android that would satisfy the EU's demands.It told the Financial Times that it had no plans to ask the EU to change that deadline.
In 2017, Google faced similar complaints from the Russian regulator.
It now offers Android users in Russia a choice between Google, Yandex and Mail.ru as the default search engine the first time they use the Chrome browser.
Yandex in particular appears to have benefited from this change.
Since the change in June 2017, the Moscow-based company has seen its share of mobile search rise from about 34% to 46%, according to Statcounter.