Fortnite cheat YouTuber sued by Epic Games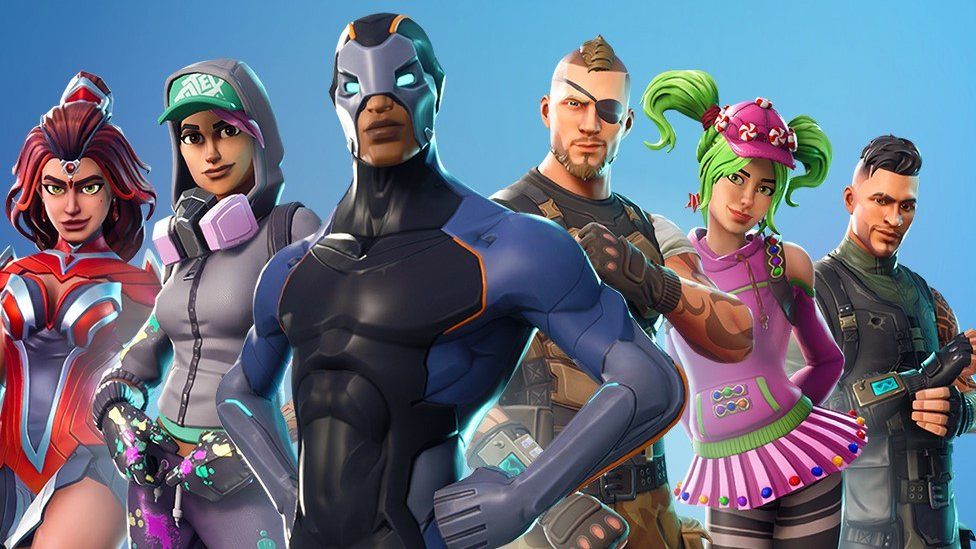 A YouTube gamer who posted videos of himself cheating at Fortnite is being sued by its developer Epic Games.
Brandon Lucas has attracted 1.7 million subscribers to his Golden Modz channel, where he plays modified or hacked versions of Fortnite and other games.
He also runs a website where he sells cheats, such as automatic aiming, for more than $200 (£150).
"Defendants are cheaters. Nobody likes a cheater," Epic Games said in its legal filing.
"Defendant Lucas not only cheats, he also promotes, advertises, and sells software that enables those who use it to cheat," the document states.
One of the hacks available on Mr Lucas's website is aimbot, which lets players automatically target and kill enemies without having to aim their weapon.
It is only available for the PC version of the game, but offers a significant competitive advantage to any player using the cheat.
In Mr Lucas's latest YouTube video he "trolls default skins" - players who may be new and have yet to change their character's appearance.
Several other videos in which he used the aimbot cheat have been removed from YouTube following a copyright complaint from Epic Games.
Another YouTube gamer, Colton Conter, is also named in the legal filing.
In the documents, Epic Games said the cheaters were "creating unauthorised derivative works of Fortnite by unlawfully modifying the game's code".
The company told the BBC it did not comment on active legal cases.
But it said in a statement: "When cheaters use aimbots or other cheat technologies to gain an unfair advantage, they ruin games for people who are playing fairly. We take cheating seriously, and we'll pursue all available options to make sure our games are fun, fair, and competitive for players."
Epic Games is headquartered in the US state of North Carolina. The case was filed in the Eastern District of North Carolina.
In October, Epic Games took over anti-cheat software firm Kamu as part of its efforts to tackle unauthorised modifications to its games.
In a video called, Golden Modz sued by Fortnite, Mr Lucas said he was not sure why Epic Games had taken action.
"I'm confused because there's about a thousand other content creators on YouTube that make Fortnite content," he said in the video, adding that others used hacks "without repercussions".
Fortnite Battle Royale sees 100 players land on an island to look for weapons and build defences. The person who survives the longest wins.
It is regularly played by more than 75 million people around the world and is the most viewed game on streaming site Twitch.
On Monday, Epic Games announced it was adding new tournaments to the game, which would let players compete to win a shiny badge.
Players will be matched with those of a similar skill level. However, all players - whether on PC, console or smartphone, will play against one another. Some critics have suggested this will give PC gamers a competitive advantage.