Google executive leaves after sexual harassment claim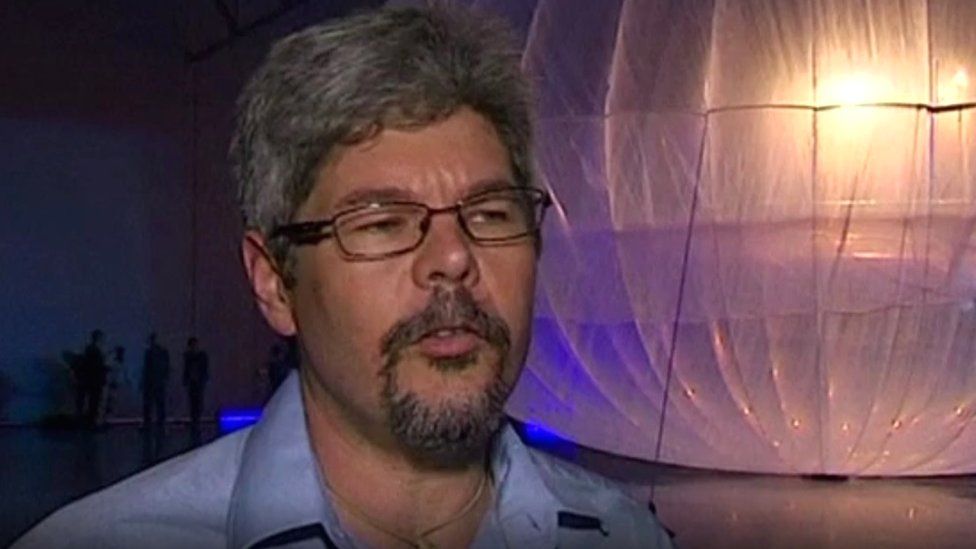 An executive at the X lab, set up by Google, has left his post after historical sexual harassment accusations against him were made public in the New York Times.
Richard DeVaul is alleged to have made inappropriate advances towards a female job candidate in 2013.
He too faced claims of sexual harassment.
Mr Rubin said on Twitter that the New York Times story contained "numerous inaccuracies about my employment at Google and wild exaggerations about my compensation".
"Specifically, I never coerced a woman to have sex in a hotel room," he added.
Mr DeVaul told the New York Times that he was sorry for his "error of judgement".
His LinkedIn profile has been updated to say that he is now working as an "innovation executive consultant".
Google said this week that, since 2016, employees who had left the company after sexual harassment allegations had not received a pay-off.
Google's chief executive said this week that he shared the "anger and disappointment" felt by some staff following reports of how sexual harassment had been dealt with at the tech giant.
Sundar Pichai noted some staff would stage a walkout on Thursday over the issue.
He said they would have Google's support.
'Anger and disappointment'
According to Mr Pichai, the company's policy on executives departing due to sexual harassment accusations has been updated.
He said that in the past two years 48 people had been fired from the company in such circumstances, including 13 senior managers or higher.
None of these individuals, he said, had received a pay-off. Executives who departed voluntarily also received no pay-off.
"I feel it as well and I am fully committed to making progress on an issue that has persisted for far too long in our society… and, yes, here at Google too."
He said the company would now take a "much harder line" on inappropriate behaviour.