Samsung agrees to payouts after worker deaths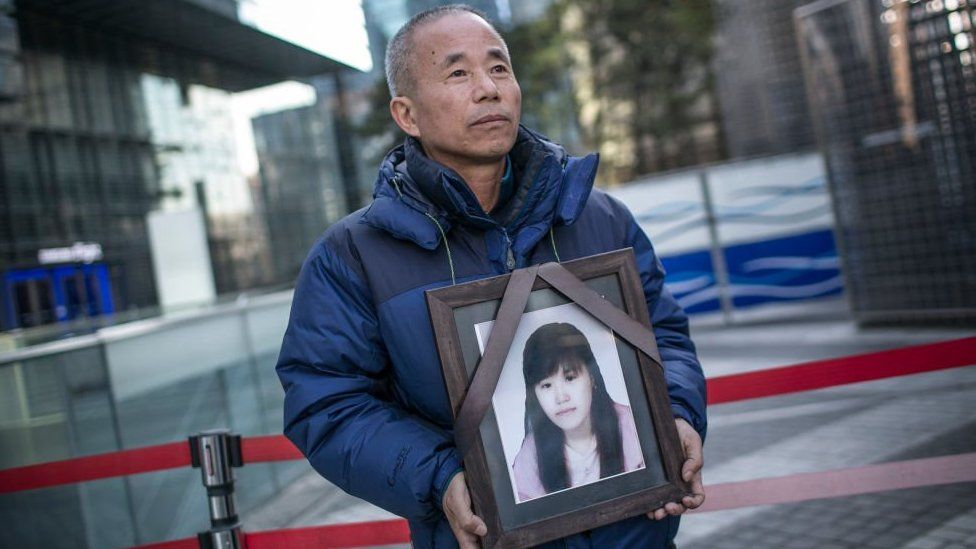 The death of a 23-year-old former Samsung worker has led to the company agreeing a major compensation deal.
Hwang Yumi died en route to hospital in 2007 after developing leukaemia.
Her father led a campaign to shame the company into making payouts for other cases of the disease, miscarriages and other ailments linked to chemicals used at its South Korean factories.
Those affected - and workers' children with related ailments - will receive up to 150m won (£102,907) per illness.
Hwang Sang-ki - a taxi driver - set up the Supporters for the Health and Rights of People in the Semiconductor Industry (Sharps) with the help of local labour activists in November 2007.
It organised sit-in protests at various Samsung sites to pressure the company into the deal.
It alleged there was a link between the working conditions Samsung maintained and diseases, which also included brain tumours and multiple sclerosis.
"It is truly deplorable that the issues of workers having fallen ill and died from on-the-job chemical exposure remained unsolved for more than 10 long years," said Hawang Sang-ki in July, when the technology company first said it would abide by terms that were subsequently drawn up by a third-party mediator.
As of June 2018, Sharps said, it had identified 319 other victims, 117 of whom had died.
"We would like to thank the mediation committee for the efforts that went into this mediation proposal," the tech firm told the BBC.
"Samsung Electronics stands by the promise to unconditionally accept the suggested solutions and will work quickly on detailed plans for execution."
The deal extends to both workers directly employed by Samsung as well as those who were hired via sub-contractors.
Sums will be determined by the illnesses involved and length of time the person worked at the company's plants.