Web needs more love, says its creator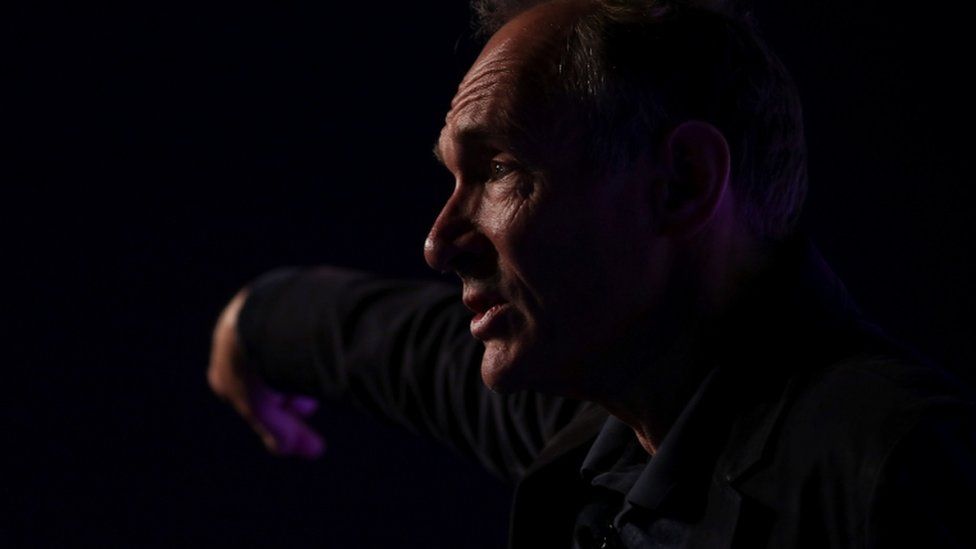 Web creator Sir Tim Berners-Lee is "disappointed" with the current state of his invention and how it allows hate to prosper.
He singled out Twitter for criticism, wondering why hate-filled comments prospered at the expense of positive sentiments.
Sir Tim also suggested that governments could break up the web giants.
Pioneering work by Sir Tim in the late 80s created the first versions of the technology that became the World Wide Web.
"If you put a drop of love into Twitter it seems to decay but if you put in a drop of hatred you feel it actually propagates much more strongly," he said. "And you wonder, 'Well is that because of the way that Twitter as a medium has been built?'"
His comments come after Twitter, Facebook and other social media sites have faced criticism for failing to tackle hate speech, misogyny and other toxic comments.
Sir Tim said his disappointment grew out of seeing the medium become less optimistic and lose some of its ability to empower individuals.
He also condemned the "concentration" of user communities in the hands of a few tech titans such as Amazon, Facebook, Google, Microsoft and Apple.
Historically, he said, governments tackled this type of dominance by taking steps to break up large firms and dismantle monopolies.
However, he said, technology and shifting patterns of behaviour could end up doing the job for governments.
"Before breaking them up, we should see whether they are not just disrupted by a small player beating them out of the market, but by the market shifting, by the interest going somewhere else," he told the news organisation.