Call of Duty 'swatting' death prankster pleads guilty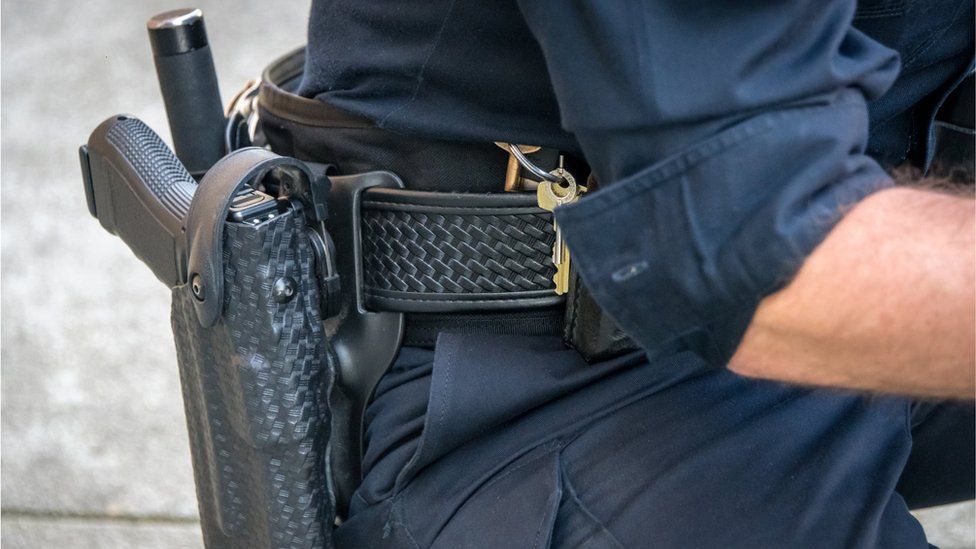 A California-based gamer faces up to 20 years in jail after admitting crimes including making a hoax call to US police that resulted in them shooting an innocent man dead.
Tyler Barriss made the call after becoming involved in a dispute with other video gamers engaged in an online Call of Duty match.
The 25-year-old had meant to direct the police to another player's home.
But instead he gave the address of the victim, a Kansas-based father-of-two.
Barriss had originally claimed to be innocent but on Tuesday changed his plea to guilty.
"His reasons were trivial and his disregard for the safety of other people was staggering."
In addition, Barriss admitted to having made hoax bomb threats to the FBI, schools, universities, shopping malls and TV stations among other crimes.
Prosecutors referred to the prank call as being an example of "swatting" - an attempt to fool armed police or other emergency services into disturbing a target at their home or other address.
It gets its name from special weapons and tactics (Swat) police units in the US.
In this case, Barriss is alleged to have been asked by another gamer to "swat" a third after there had been a fight over a Call of Duty World War II battle involving a $1.50 (£1.16) wager.
On discovering this, the intended target is said to have claimed he was living at an address he had in fact moved out of and went on to dare Barriss to send the police there.
Barriss did so by claiming that he lived at the property, had shot his father in the head and was holding other family members hostage.
He disguised his telephone number when doing so to make it appear to the Wichita Police Department that he lived locally.
Mr Finch knew nothing of this when police vehicles arrived at his home and he stepped out to see what was going on.
The police said he had then failed to comply with an order to keep his hands up in the air, leading to one officer shooting him with a rifle.
The officer in question was cleared of wrongdoing earlier this year.
The other two gamers involved in the affair - Casey Viner, 18, from Ohio, and Shane Gaskill, 20, from Wichita - deny the charges against them and are awaiting trial.
Barriss is set to be sentenced on 30 January.