Budget 2020: VAT on e-books and newspapers scrapped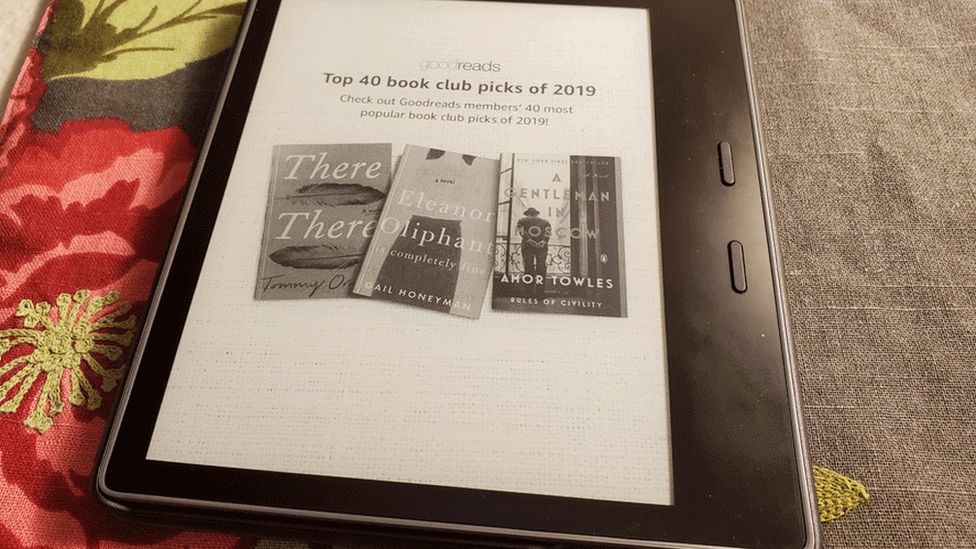 Chancellor Rishi Sunak has announced the 20% tax on e-books and online newspapers, magazines and journals will be abolished on 1 December.
But the BBC has learned that it will not apply to audiobooks, something that the Royal National Institute of Blind People (RNIB) said was "disappointing".
A letter calling for the tax to be axed was signed by more than 600 authors and presented to Parliament in October.
Physical books and periodicals are already exempt.
In October 2018, the EU allowed member states drop sales taxes on electronic publications and many countries have already made the changes.
"The government expects the publishing industry, including e-booksellers, to pass on the benefit of this relief to consumers," the Budget states.
RNIB's head of social change, Sarah Lambert, said it was disappointing that the tax break was not being extended to audiobooks.
"Today's change recognises the unfairness of taxing some alternative formats and will help widen access for blind and partially sighted people who use e-Readers.
"However, for many people living with sight loss, audiobooks are their preferred format and allow them to enjoy their favourite titles in the same way as everyone else. It's not right that they will continue to be charged 20% more for books and we urge the government to make sure that audiobooks are included in the exemption."
We are delighted that the government has announced plans to #AxeTheReadingTax and zero-rate VAT on digital books and journals. It's fantastic that @RishiSunak has acknowledged the huge value of reading and will bring an end to this illogical and unfair tax. #Budget2020

— Publishers Association (@PublishersAssoc) March 11, 2020
Jim Waterson, media editor at the Guardian newspaper, estimated the move could benefit News UK - publisher of the Sun and Times papers - by £20m, if it kept the cost to consumers the same rather than passing on the saving to subscribers.
Very loose fag packet numbers:
Times has 300,000 online subs
Hypothetically let's pretend all are at £26pm headline rate = income of £94m a year including VAT.
If they keep the cost to consumer the same, that's a £20m boost to News UK.

Meanwhile, the FT just got *super* loaded.

— Jim Waterson (@jimwaterson) March 11, 2020
In response to the news, it said: "We are delighted that the government has decided to zero-rate VAT on digital books and journals in the Budget. It's fantastic that the Chancellor has acknowledged the value of reading.
"The decision to axe the reading tax will bring an end to the illogical and unfair tax on those who need or prefer to read digitally and should contribute to an increase in literacy in the UK."