Facebook to halt political ads after US election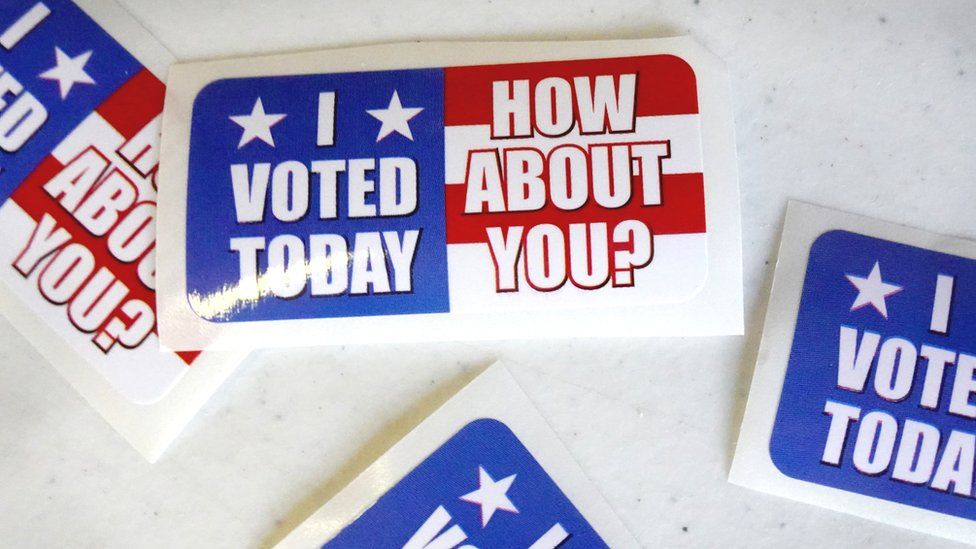 Facebook has said it will stop running all political and social-issue adverts after polls close in the US presidential election on 3 November.
It said the temporary measure would "reduce opportunities for confusion or abuse" ahead of results.
Facebook has already banned ads that prematurely declare victory in the election.
But one digital-rights campaign group said the change "isn't going to fix the problem at all".
Fight For The Future said misinformation was often spread through Facebook Groups, which are promoted by the social-network's algorithms.
But the social network has been criticised for deciding not to fact-check posts by politicians.
In a blog post, it said it would label politicians' posts, if a candidate or party "declares premature victory before a race is called by major media outlets".
It will also display notifications directing users to its own voting-information page.
Democrat senator Elizabeth Warren, who is often critical of Facebook, said the social network had made "performative changes".
"The problem isn't the ads themselves," she said.
"The problem is Facebook's refusal to regulate its ads, change its broken algorithm, or take responsibility for the power it's amassed."
Rival social networks, including TikTok and Twitter, do not allow paid political ads.
Facebook's policy changes
On 3 September, Facebook chief executive Mark Zuckerberg wrote a lengthy blog post about what he and his teams were doing to "protect our democracy".
This latest announcement shows he feels those steps may not have been enough.
Facebook is responding to concerns groups may try to delegitimise the election result in the the hours and days after polls close.
But how much of a problem was paid-for advertising really going to be at that stage in the election?
Would a campaign hold back election funds to spend big on adverts to deliberately delegitimise the outcome of the vote?
You couldn't bet against it in this election - but it seems unlikely.
The real challenge will be for Facebook to stop the spread of misinformation via organic content such as Group or Page posts.
Those posts are routinely far more widely shared, more engaged with and potentially more dangerous than political ads.