Mobile call time rose by half after start of Covid-19 lockdown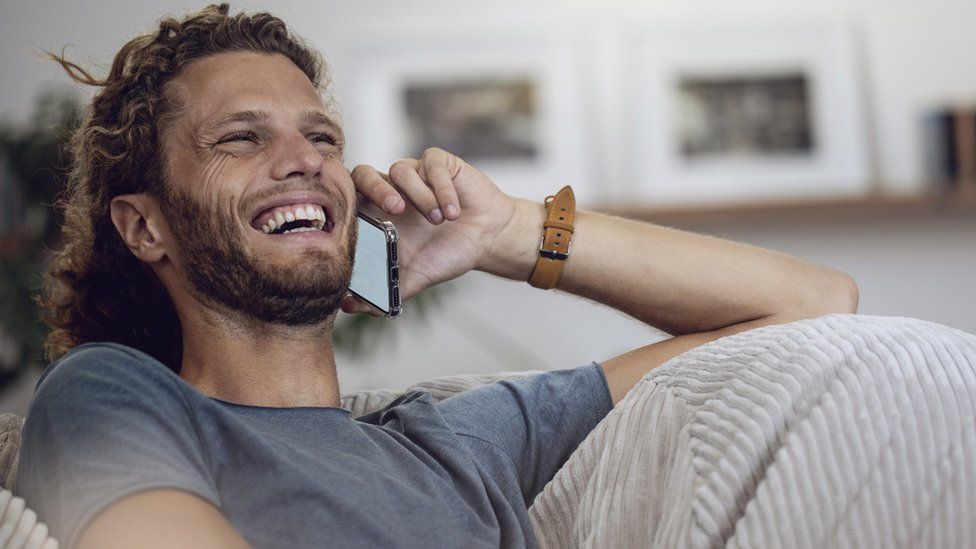 People in the UK spent much longer chatting on the phone in the first weeks of lockdown, research suggests.
Time spent talking on mobiles "rose significantly" - by almost 50% - after the announcement of strict measures in March, media regulator Ofcom says.
Average call time rose from three minutes and 40 seconds to nearly five and a half minutes.
The research also showed a boom in phone use in parks and green spaces, as people found reasons to go outdoors.
But as might be expected, mobile phone connections dropped dramatically in inner cities.
"The areas showing a notable increase in mobile activity during lockdown were mostly residential, often with parks or open spaces," the report said.
Examples included London's Richmond Park, Edinburgh's Inverleith Park, and Lavernock, Vale of Glamorgan.
The report said the boost in call times was "probably due to people phoning friends and family, as well as an increase in the number of people working from home".
But lockdown did not appear to change people's habits about how they got in touch.
About one in five people (22%) did not make a single "traditional" call using a mobile network in the first 11 weeks of 2020 - and that number did not change before and after lockdown.
Ofcom said that could be explained by the popularity of apps likes WhatsApp and new arrival Zoom, which use mobile data for calls - and people tended to stick with their preferred service.
The analysis also suggests most people were able to get online on their phones most of the time, with a 4G network connection available more than 80% of the time.
Generally, people spent more time on wi-fi networks, with mobile data use dropping from 35% of all use to 26% post-lockdown.
Ofcom's director of market intelligence Ian Macrae said the research "paints a fascinating picture".
"People spent much longer talking on their phones and while city centres were much quieter than before, green spaces across the UK had much higher phone use," he said.
The research was based on 200,000 Android phones around the UK - iPhones were not included because their security settings prevent data being collected in the background.