Social media: Is it really biased against US Republicans?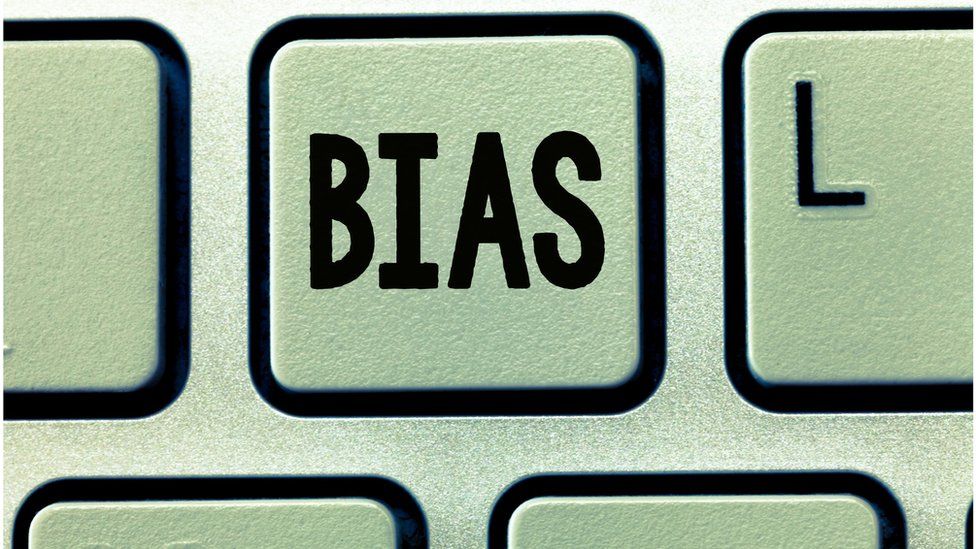 Wednesday promises to be another stressful day for Facebook, Google and Twitter.
Their chief executives will be grilled by senators about whether social media companies abuse their power.
For Republicans, this is the opportunity they've been waiting for.
Two weeks ago, Twitter prevented people posting links to a critical New York Post investigation into Joe Biden.
It then apologised for failing to explain its reasoning before ditching a rule it had used to justify the action.
For many Republicans, this was the final straw - incontrovertible evidence that social media is biased against conservatives.
The accusation is that Silicon Valley is at its core liberal and a bad arbiter of what's acceptable on its platforms.
In this case, Republicans like Senator Ted Cruz believed Twitter would have acted differently if the story had been about President Donald Trump.
When conservatives claim bias, they are usually referring to what they see as unfair moderation.
It's the idea that their posts are overly-censored and/or suppressed.
But it's difficult to definitively prove social media is biased.
For one, the likes of Facebook and Twitter can be secretive - they don't share all of their data or reveal exactly how their algorithms work.
As a result, when Republicans cry foul, it is often "accusation by anecdote". A single example that proves a larger trend.
For instance, they note that Twitter "hid" a tweet by President Trump saying "when the looting starts, the shooting starts" during the protests in Minneapolis. But it didn't hide a tweet from Iranian ayatollahs calling for armed resistance in Israel.
This - according to many on the right - proves Twitter's double standards.
Such examples were repeatedly given during a congressional hearing in July where the bosses of Google, Facebook, Apple and Amazon were cross-examined.
"I'm just going to cut to the chase", said Republican congressman Jim Jordan. "Big Tech is out to get conservatives."
This was something the CEOs denied.
But what is certainly true is that several have recently taken a much more hands-on approach to moderation.
In doing so, they are grappling with the kinds of issues that newspaper editors face every day: what should should and should not be published?
What the American public thinks
A survey from Pew Research Center in August indicated that 90% of Republicans believed social media sites censored political viewpoints. Some 59% of Democrats held the same view.
One of the Republican criticisms of social media is that its algorithms push down conservative content. But that isn't borne out by the data for Facebook.
Data from CrowdTangle, a public insights tool owned by Facebook, puts together the most popular posts for each day on Facebook. On any given day the top 10 most popular political posts are dominated by right-leaning commentators like Dan Bongino and Ben Shapiro, along with posts by Fox News and President Trump.
Mr Trump's Facebook page has 32 million followers, nearly 10 times more than his Democratic challenger in next month's election, Joe Biden.
If the accusation is Facebook suppresses right-wing content, it doesn't seem to do it very well.
So is right-wing content in fact being favoured over left-wing content?
It's quite not as simple as that.
"I think it's a mistake to look at it as a right-wing versus left-wing bias," says Siva Vaidhyanathan, a media studies professor at the University of Virginia.
"The bias is toward content that generates strong emotions."
He says that while "some pretty extreme right-wing" posts have spread widely on social media in the US, their popularity isn't proof of the platforms suffering from structural bias.
"In Mexico, you might see a completely different arrangement of what gets promoted," he adds.
But, if you look at what is clamped down on, you can see why more people from the right might get tangled up in moderation than those from the left.
For example, few Democrats claim postal voting is rigged.
President Trump and many Republicans do.
Facebook has a policy to label claims about voter fraud. It argues it is trying to tackle disinformation that could erode faith in the US electoral system.
Even so, Republicans are disproportionately affected.
Let's take another issue - Black Lives Matter.
Facebook chief Mark Zuckerberg has openly stated he supports the movement. The Black Lives Matter Facebook page has just over 740,000 followers.
However, another Facebook page called Blue Lives Matter has close to 2.3 million followers. It aims to support police officers and push back against an "anti-cop" narrative.
The group has been criticised for appropriating the BLM name - and been accused of racism, something the group's founder Christopher Berg denies.
Mr Berg believes that Facebook is biased against conservative voices. Can that possibly be true considering the page's popularity?
"I wouldn't be looking at the follower count and the reach. I would be looking at things behind the scenes, that individuals can affect… things like demonetising a page," he tells me.
This is when Facebook judges a page has violated its rules and prevents it earning money from ads and subscriptions.
Mr Berg believes this is a a less perceptible type of bias, and one right-wing pages are more susceptible to.
But his suspicion is hard to prove. Facebook doesn't publish a list of pages it has taken action on.
Twitter is a very different beast to Facebook.
Only a small minority of its users regularly post content of their own.
This makes Twitter appear to be a more liberal place, but once again it's hard to prove it's biased against conservatives.
Let's take Covid-19 as an example.
It's true that Twitter has acted on Mr Trump's tweets more than Mr Biden's. For example, it blocked a Trump post suggesting that the flu was more dangerous than Covid.
But at the same time, studies suggest Mr Trump is far more likely to spread disinformation around Covid.
So it's perhaps not surprising that he is targeted disproportionately by Twitter moderators.
This is exactly why social media companies would rather not have to moderate their platforms. As soon as you begin deciding what can and can't be published, you start making political calls.
In fact, some Republicans treat any kind of moderation as an attack on free speech.
In other words, the decision to arbitrate can be seen as philosophically anti-conservative.
Mr Trump has also said he will remove Section 230 of the Communications Decency Act.
This prevents social media companies from being liable for the things that people post. It would potentially hammer the social media industry.
And as Big Tech takes a more interventionist approach - whether it's against QAnon, hate speech or any other banned activity - accusations of bias will follow.
And just as those claims of bias are difficult to prove, so too are they very hard to disprove.
This is now where social media companies find themselves.
They of course deny that they act in a biased way.
Most Americans don't believe them.