Ring doorbells to send live video to Mississippi police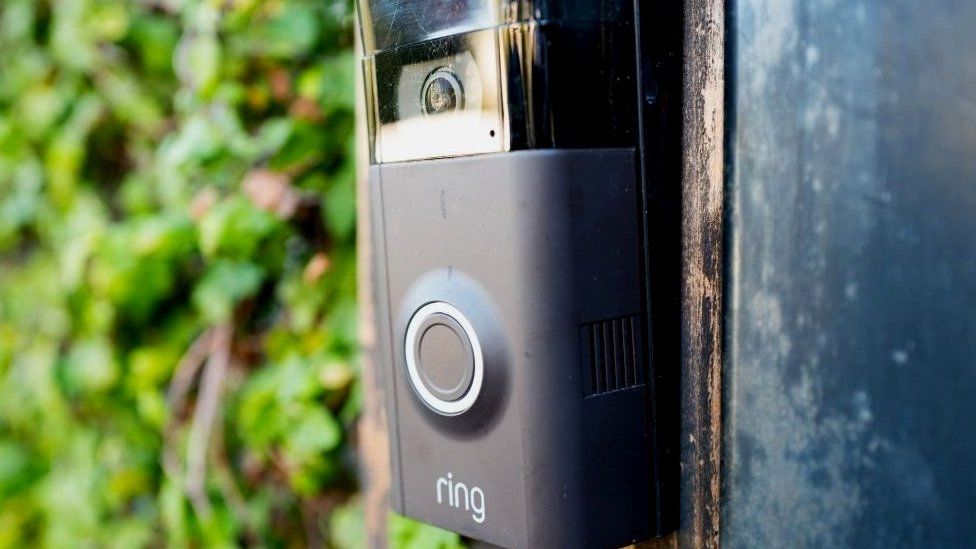 Police in Jackson, Mississippi, are asking residents to connect their smart doorbells to a real-time surveillance centre, in an effort to fight crime.
The mayor said the video streams would only be looked at if a crime was committed in the area.
Amazon, which owns the best-selling smart doorbell Ring, said that it was not an official partner in the scheme.
Privacy groups said it could undermine civil liberties, especially if footage showed neighbouring properties.
The city has a partnership with two tech firms - Pileum and Fusus - to allow the crime centre to tap into live video captured by the smart doorbells.
Amazon is keen to distance itself from the trial.
"This is not a Ring programme and Ring is not working with any of the companies or the city in connection with this programme," it told the BBC.
Initially the plan is for a 45-day trial, but it could be extended if successful.
Talking to the Associated Press, Mayor Chokwe Anta Lumumba said: "It would save us from having to buy a camera for every place across the city," adding that homes and businesses would have to give permission.
"We'll be able to get a location, draw a circle around it and pull up every camera within a certain radius to see if someone runs out of a building," he added.
"The footage from your front door includes you coming and going from your house, your neighbours taking out the trash, and the dog walker and delivery people who do jobs in your street," wrote Matthew Guariglia, a policy analyst for EFF.
"In Jackson, this footage can now be live streamed directly onto a dozen monitors scrutinised by police around the clock."
Amazon has sold millions of Ring security devices, which includes video cameras as well as doorbells.
It is working with hundreds of police forces around the US on a programme that encourages residents to share information and video recordings with law enforcement via the Neighbors app, which is not available in other countries.
Many US states, including Mississippi, have banned police use of facial recognition.