Ransomware halts classes for 115,000 Baltimore pupils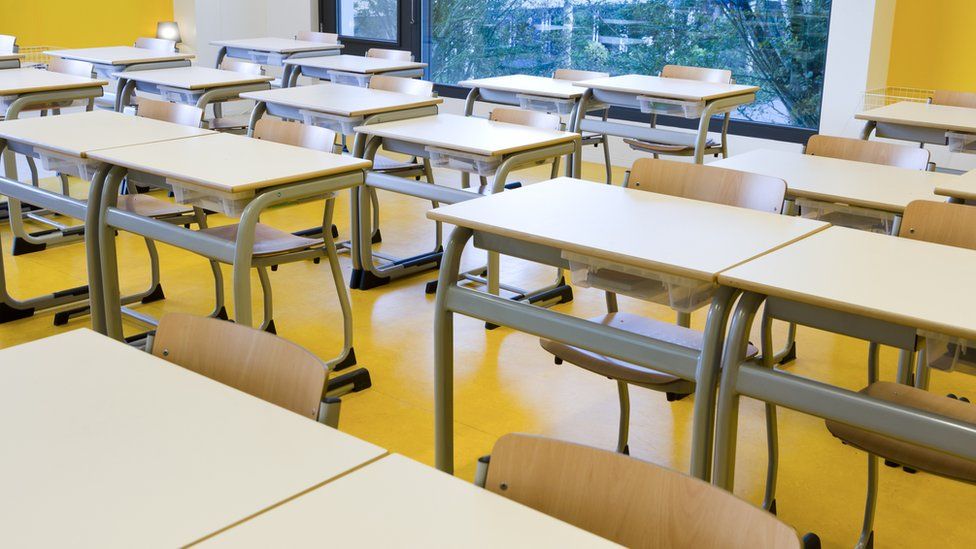 A ransomware attack on a school district in Maryland has halted classes for more than 115,000 pupils.
Ransomware is a type of cyber-attack that locks down affected systems and make them unusable.
And for Baltimore County public schools district, it meant all pupils learning remotely because of the pandemic could suddenly no longer access lessons.
The district was hit last Wednesday, before Thanksgiving Day, but schools will remain shut on Monday and Tuesday.
"Our focus today and for Monday and Tuesday is identifying and addressing student and staff device needs so that instruction can continue," it said in a Sunday evening update.
But local newspaper the Baltimore Sun is reporting it could take weeks to restore the school district's computer systems fully.
The BBC is not responsible for the content of external sites.
Classes could, however, resume within days, using alternative methods, the newspaper suggested.
Offices remain open for staff. And the district is still providing free school meals.
The school district took to social media to post updates and implore students not to log in to the compromised systems using school-issued Windows laptops.
But it has offered very few details about the nature of the ransomware, beyond calling it a "catastrophic attack on our technology system".
As the name suggests, ransomware is often used to hold the victim to ransom - demanding payment to restore the system.
But there is no guarantee the cyber-criminals will stick to their word once payment is made and law enforcement urges affected companies not to comply.
The Baltimore school district said local, state and federal law enforcement agencies were all involved.
"We understand how challenging this situation is for families and staff," it said.
"And we thank you for your patience as we work through this crisis."