Crypto-currency firm Ripple charged by US watchdog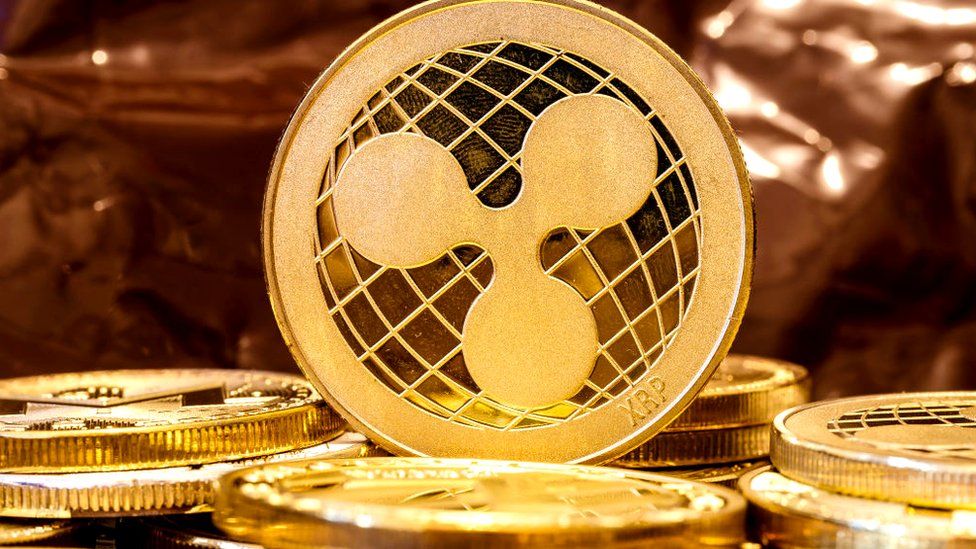 Crypto-currency firm Ripple has been charged with conducting investments without proper licences by the US Securities and Exchange Commission.
The firm argues that XRP is a currency and therefore does not have to be registered as an investment contract.
The value of XRP fell by more than 30% on the news.
Digital currencies are governed by another US regulator - the Commodity Futures Trading Commission (CFTC) - which has different rules.
Ripple's chief executive Brad Garlinghouse, and former chief executive Chris Larsen, have both been charged with violating the Securities Act.
"We allege that Ripple and its executives failed over a period of years to satisfy [the SEC's] core investor protection provisions, and as a result, investors lacked information to which they were entitled," said Marc Berger, deputy director of the watchdog's enforcement division.
Billions of dollars' worth of XRP are traded every day, the lawyer continued, adding that it should be treated as being a virtual currency like Bitcoin.
Mr Garlinghouse also stressed that the crypto-currency was separate from Ripple, the company that provides a payment system for banks around the world.
"Ripple our company has shareholders: if you want to invest in Ripple, you do not buy XRP but rather shares in Ripple."
Later he tweeted: "The SEC should not be able to cherry-pick what innovation looks like. This battle is just the beginning."
XRP, the world's third largest crypto-currency has fared differently to others such as Bitcoin and Ether in part because it works differently.
It was set up by Ripple which developed a payment system used by banks to speed up and modernise how they pay each other. And while Bitcoin is decentralised and "mined" using a sophisticated computer network, spread around the world, XRP is controlled by Ripple, with the firm releasing coins each month.
Bitcoin and Ether have been ruled out of trading exchanges that offer the buying and selling of stocks and bonds.
In 2018, the US Commodity Futures Trading Commission said both could be traded as commodities, like currencies, oil or cotton.
The case will add to the debate over whether crypto-currencies should be treated like stock and governed by a regulator like the SEC.
Allowing crypto-currency XRP to trade like a stock or a bond would serve as a stamp of approval from a securities regulator and attract higher trading volumes and investment.
But it may also mean that it would have to be delisted from currency exchanges unless they registered as security exchanges.