Apple executes New Year's Eve apps purge in China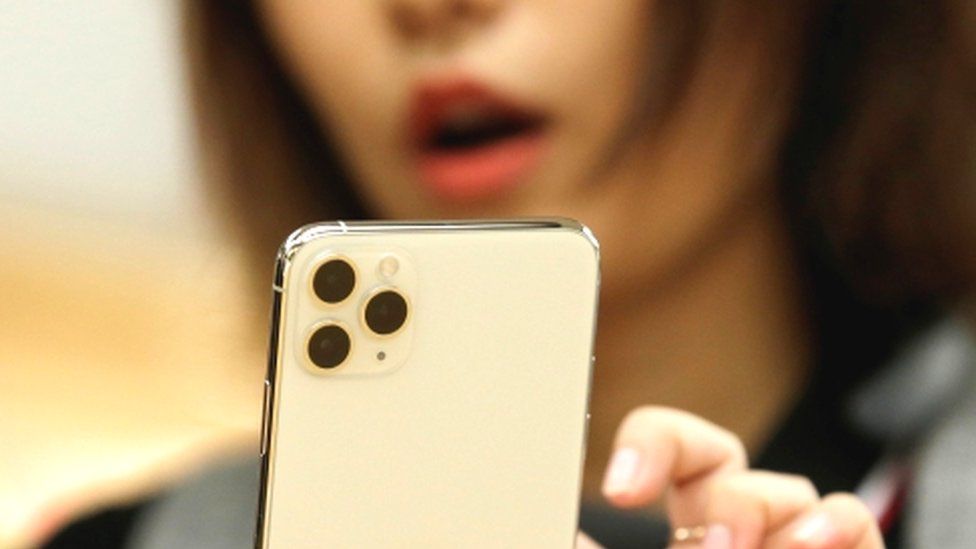 Apple kicked tens of thousands of products off the Chinese version of its App Store on the final day of the year to meet Beijing's demands.
The bulk of them were unlicensed games.
But civil rights campaigners have said the company needs to be more transparent about why some other apps have been removed ahead of a 31 December deadline.
The US tech firm has previously said that it is subject to local rules but sometimes challenges takedown orders.
"Apple is finally catching up with the regulations that are already enforced on China's many Android stores," Craig Chapple, an analyst at market research firm Sensor Tower, told the BBC.
"The firm may have felt pressure from Chinese authorities, which for years have been increasingly enforcing these rules."
It said they included Ubisoft's Assassin's Creed Identity and the basketball simulation NBA 2K20, among more obscure titles.
China introduced a law four years ago saying that games must have been granted an official licence number in order to be sold in the country.
Foreign companies were banned from selling games directly to consumers, and had to partner with local firms to do so.
Even then, they can be hard to come by.
Apple had originally indicated it would enforce a 31 July deadline, but later extended this to 31 December.
Sensor Tower said Apple had already removed at least 94,000 apps from its China store this year prior to Christmas.
Google is not affected as Android devices sold within the country do not use its Play Store, and local marketplaces have already taken their own steps to be compliant.
Beyond games, Chinese censors have also been waging a campaign against apps used for fraud, pornography, prostitution, gambling and violence, in addition to those that contain politically sensitive information or other content deemed to be illegal.
One Washington-based group has said the firm needs to be more open about its actions.
"This inconsistency shows that a large number of politically sensitive apps are being pulled back from the China App Store.
"If Apple is choosing to soften its opposition to censorship in order to compete in the Chinese market, it should be transparent about that decision."
The company last commented on the matter on 21 December.
"Though the final decisions sometimes run contrary to our wishes, we believe that our customers are best served when we remain in the country providing them access to products that promote self-expression with world-class privacy protections."