Amazon and Facebook staff warned of threats to safety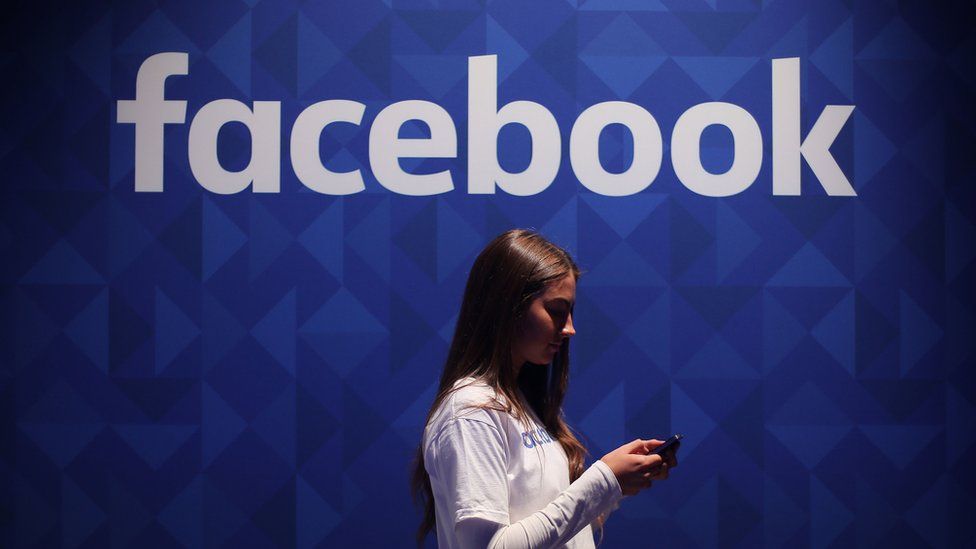 Amazon and Facebook have warned staff about threats to their safety amid fears of a backlash against "big tech".
Amazon Web Services (AWS) employees were told to "be vigilant" after the firm removed Parler from its web-hosting service.
The app is popular with some supporters of President Donald Trump.
Facebook staff were also instructed not to wear company-branded clothing in public following its ban of the US President's account.
The companies cited the deadly siege on US Congress and civil unrest as reasons for concern.
According to an email reviewed by Business Insider, AWS vice-president Chris Vonderhaar urged his team to "be safe, be vigilant" and report any unusual activity related to the company's data centres.
Amazon "continues to closely monitor civil unrest in the United States", the email added.
"We all need to [be] vigilant during this time to keep one another and our facilities safe," the email said. "If you see something, say something - no situation or concern is too small or insignificant."
The email also told employees to quickly escalate life-threatening or dangerous situations, as well as other serious incidents.
It also contained guidelines on how to respond to members of the press, Business Insider reported.
The company has also told its engineers that it is making Monday and Tuesday a "Blocked Day" in the US - which means employees cannot make any major updates or changes to existing services without the approval of senior leaders.
This suggests a growing concern for a potential cyber-attack or volatility to its service.
Tech companies take charge
AWS's decision to remove Parler is the latest in a series of responses by tech companies, following the riots on Capitol Hill last week.
Facebook boss Mark Zuckerberg said President Trump would be banned from its platform "for at least the next two weeks until the peaceful transition of power is complete".
President-elect Joe Biden is due to take office on 20 January.
Facebook is also suspending all donations to political parties and launching a review into its political spending practices, Axios reported.
Google and Microsoft have similarly frozen political donations, in light of last week's events.
Twitter, Instagram, Snapchat and Twitch have also taken action against President Trump's accounts.