Airbnb cancels reservations in Washington area ahead of inauguration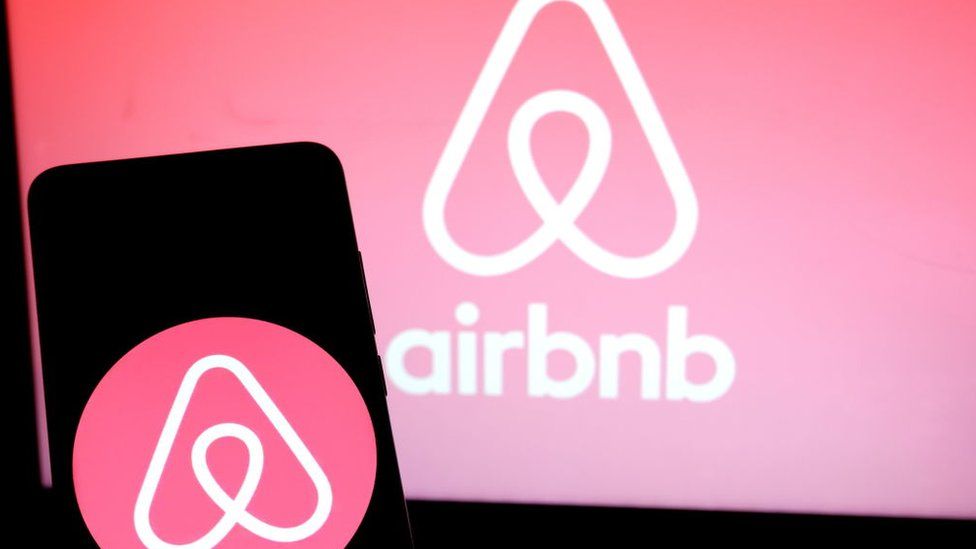 Airbnb has cancelled reservations in the area around Washington DC during the inauguration week after US authorities asked people to stay away.
The FBI has warned of the risk of armed protests across the US as Trump supporters and far-right groups call for demonstrations before Joe Biden is sworn in as president on Wednesday.
The company said it would refund any cancelled stays and reimburse hosts.
It will also prevent any new reservations by blocking requests.
Airbnb said: "We are aware of reports emerging yesterday afternoon regarding armed militias and known hate groups that are attempting to travel and disrupt the inauguration."
On Monday federal officials urged people not to travel to the the capital.
The storming of the US Capitol complex by Trump supporters on 6 January left five people dead.
A number of legislators have said that they feared for their lives.
Facebook said on Tuesday that the riot at the Capitol had galvanized supporters - spawning efforts to organise gatherings ahead of the inauguration.
The social media giant said it had tracked online material, including digital flyers promoting the events, some of them featuring calls to arms or the insignia of militias.
Airbnb said it wanted to make sure that hate groups were not using its site.
Additionally Airbnb said that since 6 January it has been trying to identify individual customers who took part in the riots.
In a statement, Airbnb said: "We have identified numerous individuals who are either associated with known hate groups or otherwise involved in the criminal activity at the Capitol building, and they have been banned from Airbnb's platform."