WhatsApp changes: Signal messaging platform restored after surge prompts outage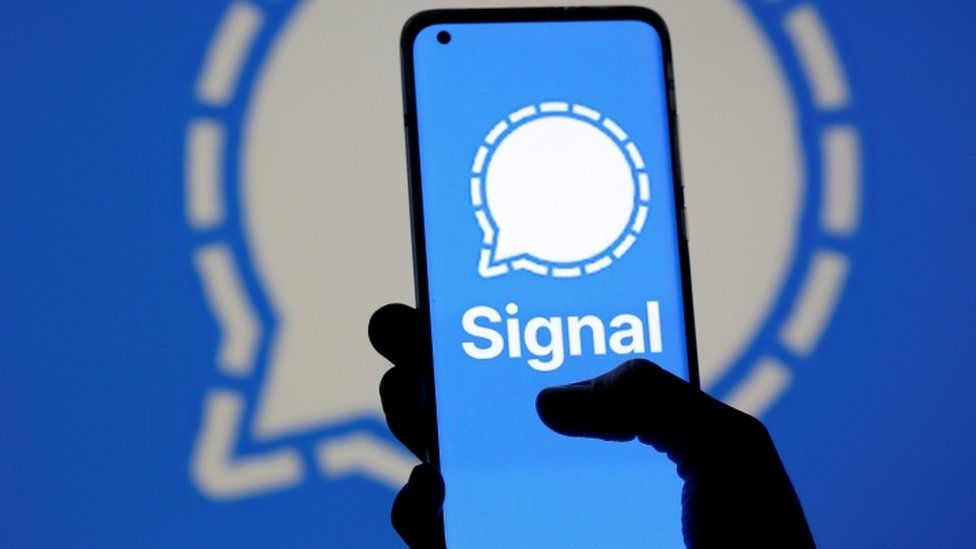 Messaging platform Signal says it has resolved technical problems which have hampered its service over the past few days, after seeing a rush of new users.
On Friday, some users reported messages failing to send on both the mobile and desktop apps for several hours.
The company has seen a huge uptick in interest since its rival WhatsApp unveiled new privacy terms last week.
It urged users to continue with the service and report any further problems.
"Signal is back!" it said.
"Like an underdog going through a training montage, we've learned a lot since yesterday - and we did it together.
"Thanks to the millions of new Signal users around the world for your patience."
Both Signal and Telegram, another free-to-use encrypted messaging app, have benefited from discontent sparked by WhatsApp's updated terms and conditions.
The update led many users to believe WhatsApp was telling them that they must allow it to share data with its parent company Facebook if they wished to continue using it.
However the platform now says this practice is not new, and there are no changes to it.
There are also different privacy laws for users in the UK and Europe - but the notification was sent to everyone.
WhatsApp said there had been "confusion" about its message, which initially gave people until 8 February to accept its updated terms or stop using the service.
According to data from analytics firm Sensor Tower, Signal was downloaded 246,000 times worldwide in the week before WhatsApp announced the change on 4 January, and 8.8 million times the week after.
In India, downloads went from 12,000 to 2.7 million. In the UK, they leapt from 7,400 to 191,000, and in the US from 63,000 to 1.1 million.
On Wednesday, Telegram said it had surpassed 500 million active users globally. Downloads jumped from 6.5 million in the week starting 28 December, to 11 million during the following week.
During the same period, WhatsApp's global downloads shrank from 11.3 million to 9.2 million.
What does WhatsApp share with Facebook?
WhatsApp has said the data it shares from users outside the EU and UK does not include messages, groups or call logs.
However, it does include:
phone number and other information provided on registration (such as name)
information about the user's phone, including make, model, and mobile company
internet protocol (IP) addresses, which indicate the location of a user's internet connections
any payments and financial transactions made over WhatsApp