Apple Face ID to work for mask wearers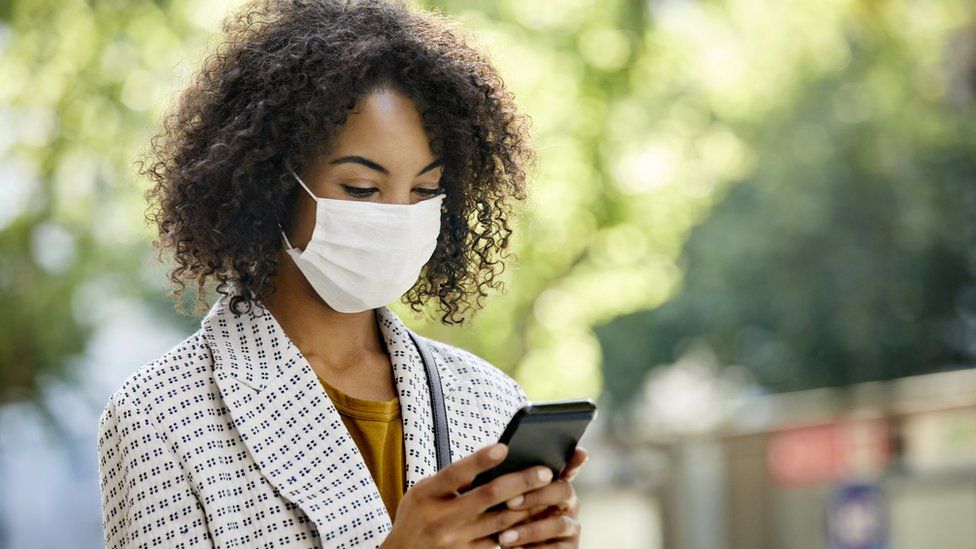 The next update to the iPhone operating system will let owners use a face scan to unlock their handsets even when wearing a mask - but there is one big caveat.
At present, trying to use the Face ID feature with part of the face covered triggers a screen asking users to type in their passcode, which many find frustrating.
The iOS 14.5 upgrade should solve that.
But users also need to be wearing one of Apple's more recent smartwatches.
A Watch Series 3 or later, which the user must have earlier unlocked, is required, to provide an extra level of security to make up for the fact the facial scan is less detailed.
A beta version of the software has been provided to developers and will be rolled out slowly.
But it will not be enabled by default in the device's settings.
And it will unlock the handset only - activating Apple Pay or making purchases within the App Store, iTunes or Safari web browser will still require extra sign-in, at least for now.
In 2020, Chinese researchers suggested Face ID could be unofficially reset to recognise masked faces by folding a mask in half, holding it over the lower part of the face and rescanning.
Meanwhile, there is no official solution for Android devices using facial-recognition unlocking.
In 2017, Samsung launched an iris scanner, which featured in its Galaxy S8 and S9 series.
At the time, Samsung said it would take "a rare combination of circumstances" for that to be effective.
But it has now dropped the feature.