Broadband switching should be less 'hassle', says Ofcom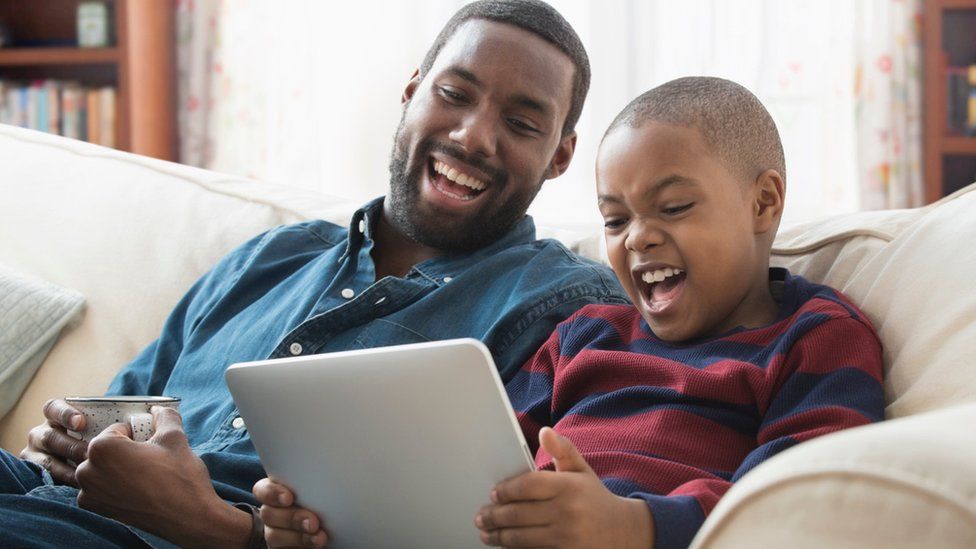 People who want to swap broadband providers should be able to do so more simply, regulator Ofcom has said.
It follows its own research suggesting 40% of people are put off switching because it is considered too complex.
Under its proposals, customers would just contact their chosen new provider and the switch would happen automatically.
There is currently a mismatch between the number of superfast connections available and those taking them up.
While 96% of UK homes can now get superfast broadband, offering speeds of at least 30Mbps (megabits per second), Ofcom estimates that only 60% have such services.
This means around 11 million homes could upgrade to a faster service.
Part of the reason they haven't done so could be down to what Ofcom describes as "the hassle of having to deal with more than one provider".
Currently, if someone wants to swap providers and both firms use the Openreach network - for instance Sky and TalkTalk - the new company manages the switch.
But if someone wishes to switch from a provider using Openreach to Virgin Media or another one like CityFibre or Hyperoptic, they would have to contact both their existing and new firms.
Charles Davies, managing director of provider Hyperoptic's ISP division, said: "These proposals, if introduced, will shift the power to shop around decisively in the customer's favour.
"It will also ensure that all of the investment being made to upgrade the UK's networks to full fibre is supported by properly functioning competition in the market."
In 2019, Ofcom changed the rules around mobile switching, so that customers can now swap operators by simply sending a free text message.
Lindsey Fussell, Ofcom's networks and communications group director, admitted the broadband landscape can be confusing. "There are lots of different offers out there from a wide range of broadband and landline providers.
"We want to make it even easier for people to get a better deal or upgrade to a faster, more reliable service. Our proposals today aim to make the process as seamless as possible, for everyone."
Ofcom will consult on the proposals until the end of March, with a decision due in the summer.
Richard Neudegg, head of regulation at broadband comparison site Uswitch.com, said the proposals could help "build consumer confidence".
"Switching broadband can feel like a complicated process and can put some consumers off searching for a better deal, potentially costing them £90 a year as they sit out of contract with their existing provider," he said.
"Making things easier for consumers will become especially important in the future... so consumers can move to next generation services with minimal fuss."