NFT blockchain drives surge in digital art auctions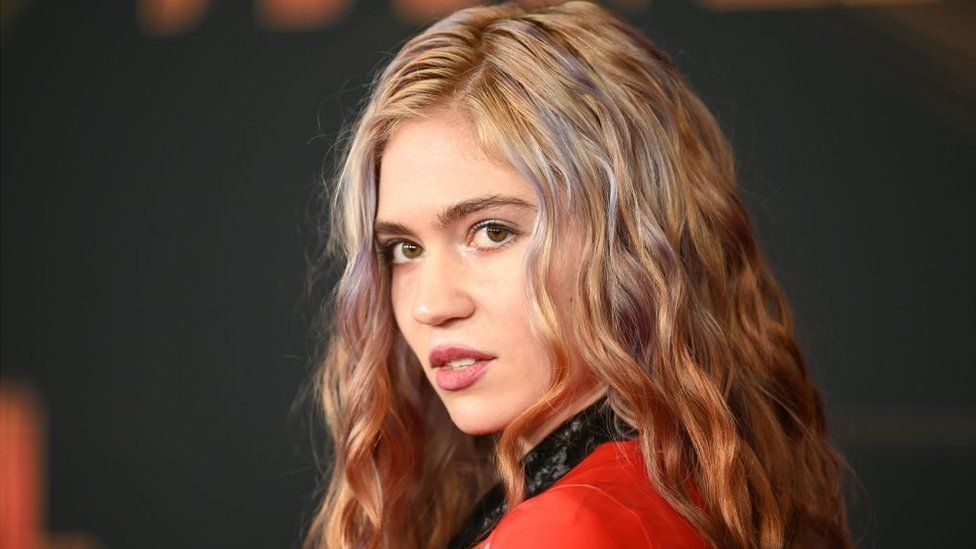 Musician Grimes has sold several pieces of digital artwork at auction, raising a total of $6m - and their new "owners" do not own the work itself, meaning it can still be seen and shared online.
Grimes is one of several artists using NFT (non-fungible token) technology to sell art.
But the art in question does not have a physical presence the same way a painting or sculpture does.
Instead, the token represents ownership - but not the work itself.
The token is recorded on a digital ledger, and can be re-sold. The artwork can go up or down in value, but the owner of the token never possesses the original digital file.
The NFT is perhaps best described as a sort of digital certificate of authenticity, and for some it's become a desirable collectible.
Last month an NFT of the 10-year-old meme Nyan Cat sold for $580,000, and a video clip of basketball player Lebron Jones went for $100,000.
NFTs exists on the blockchain - the same technology that underpins cryptocurrencies including Bitcoin - and that is how transactions are logged.
Last month the 254-year-old auction house Christie's opened its first auction of purely digital work by the artist Mike Winkelmann - also known as Beeple.
It is a collection of digital art created every single day over a 13.5-year period and is offered as a single lot.
The BBC is not responsible for the content of external sites.
"Acquiring Beeple's work is a unique opportunity to own an entry in the blockchain itself created by one of the world's leading digital artists," said Noah Davis, specialist in post-war and contemporary art.
Susannah Streeter, senior investment and markets analyst at Hargreaves Lansdown, said people wanting to invest in NFT art should consider whether there would be long-term benefits.
"If you want to buy an asset as an investment, ideally you should do it because you have done your homework and you believe that over the longer term that investment will rise," she said.
"At the moment some people are buying these types of assets for short-term speculative gain, with the expectation that they will be able to ride the wave of higher prices.
"There may well be a frenzy, but then the craze is likely to move onto the next big thing and the asset could end up being worth nothing."